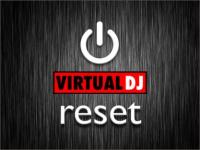 Downloads this month: 6
Total downloads : 3 740
Rating: 3.7

Removes VirtualDJ legacy entries from Windows registry (ver 7 or older). VirtualDJ 8 (and later) settings are stored in separate settings file in Documents>VirtualDJ and are not affected. Delete that file instead to reset settings in VirtualDJ 8 or later.
Date added: Mon 15 Apr 13 @ 5:57 pm
Last update: Thu 10 Dec 15 @ 3:51 pm
1.1
Comments