Forum: General Discussion


About VirtualDJ and DJing in general

---
If you need extended support, contact our Support Team.
Forum Guidelines  (*) The moderators hold the rights to move or modify posts in order to keep the discussions clear or to facilitate the search.
话题: running VDJ8 under UBUNTU LINUX anyone else?

hello everybody, my question is has any other DJ'S used this configuration? and if so what were your pro's and cons? all inquires welcome!
---
发表时间 Thu 16 Aug 18 @ 3:49 pm

One post about this is enough yeah?
---
发表时间 Thu 16 Aug 18 @ 3:51 pm

Linux is not a support OS. You'll need either Windows (natively) or MAC OS to use Virtual DJ properly.
---
发表时间 Thu 16 Aug 18 @ 3:58 pm

Even IF VirtualDj could run under Linux, you wouldn't find drivers for any controller in order to use it more efficiently.
---
发表时间 Fri 17 Aug 18 @ 1:08 pm

I would disagree that Virtual DJ needs native Windows or Mac OS to work. I have it running without issues on Ubuntu 18.04. The only thing that becomes an issue is controller support.

If you want to give it a go all you need is to install wine & winetricks. Once Wine has been installed open up command line and type in winetricks, once opened 'Select the default Wine Prefix' --> Change settings --> scroll to sound=alsa, check the box then OK. Close out winetricks.

Download VDJ 2018 Windows version, open terminal cd to Download and type in 'wine vdj2018....exe' this will install as it would on windows.

Enjoy... bypassing the pulseaudio and using just ALSA works a dream.

I would suggest changing the default skin though V8 for Fruit is great.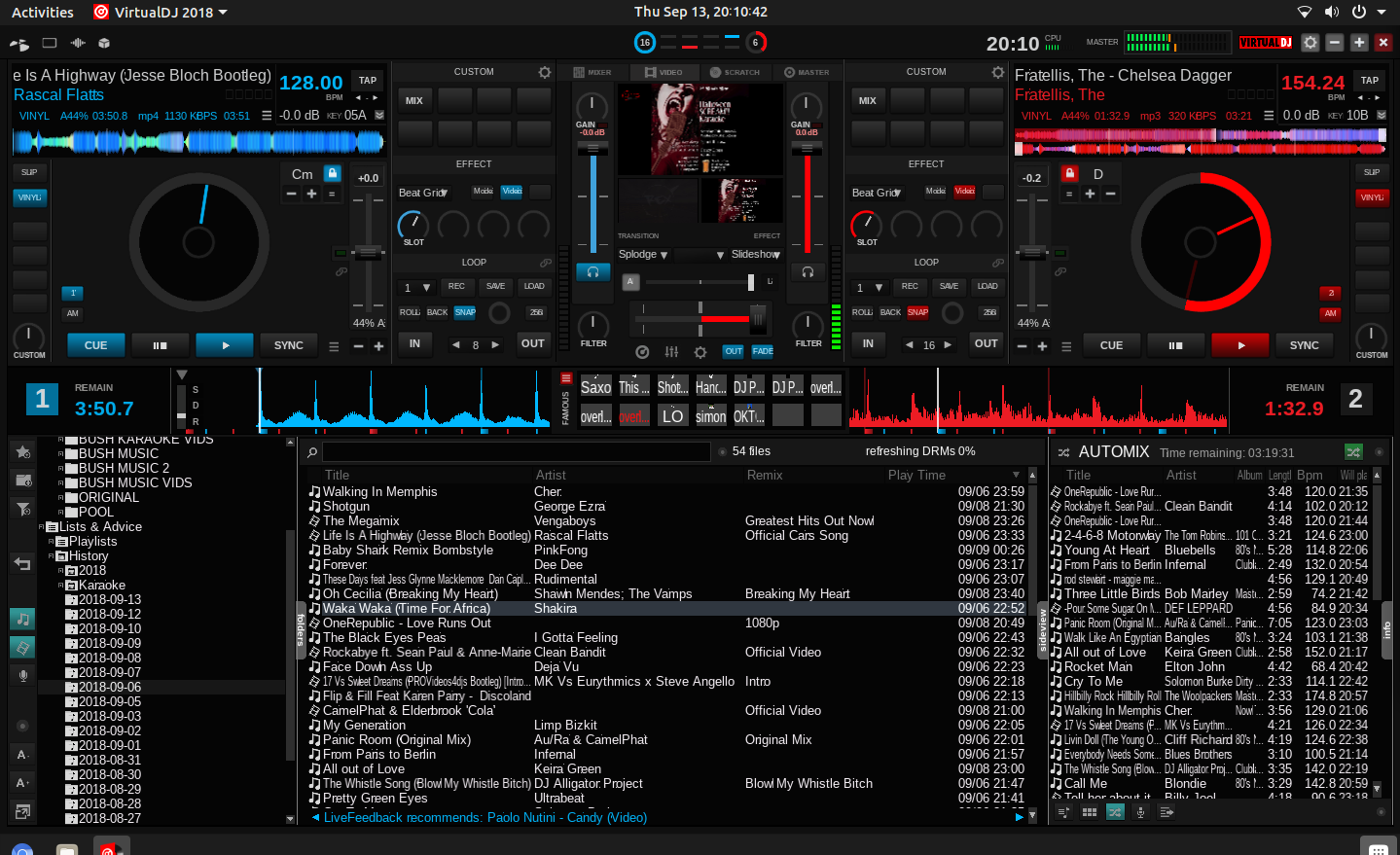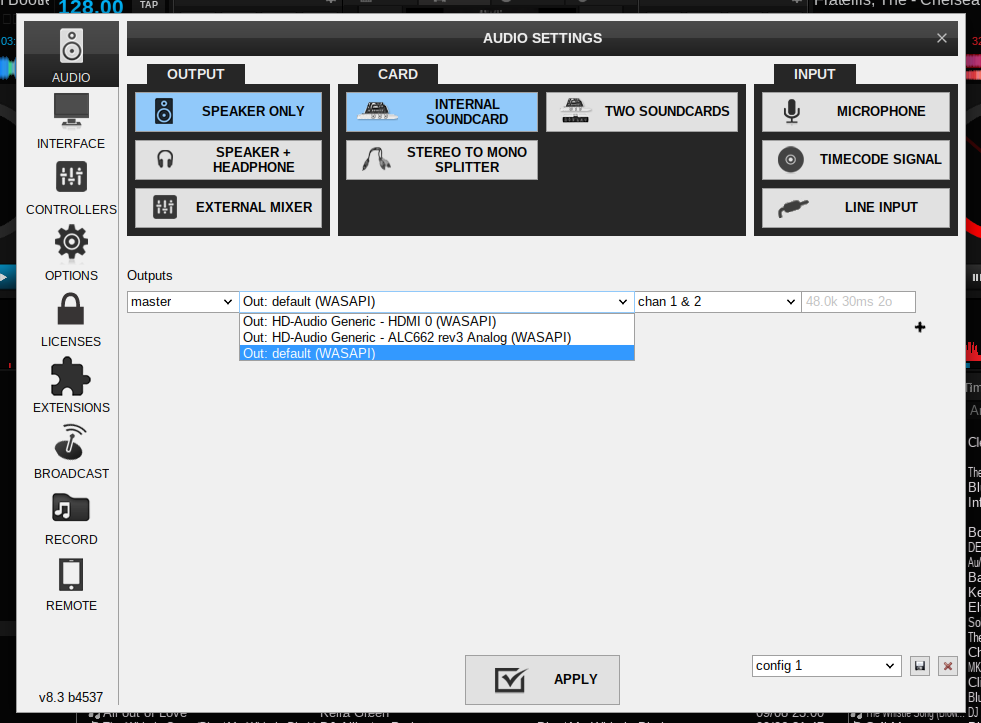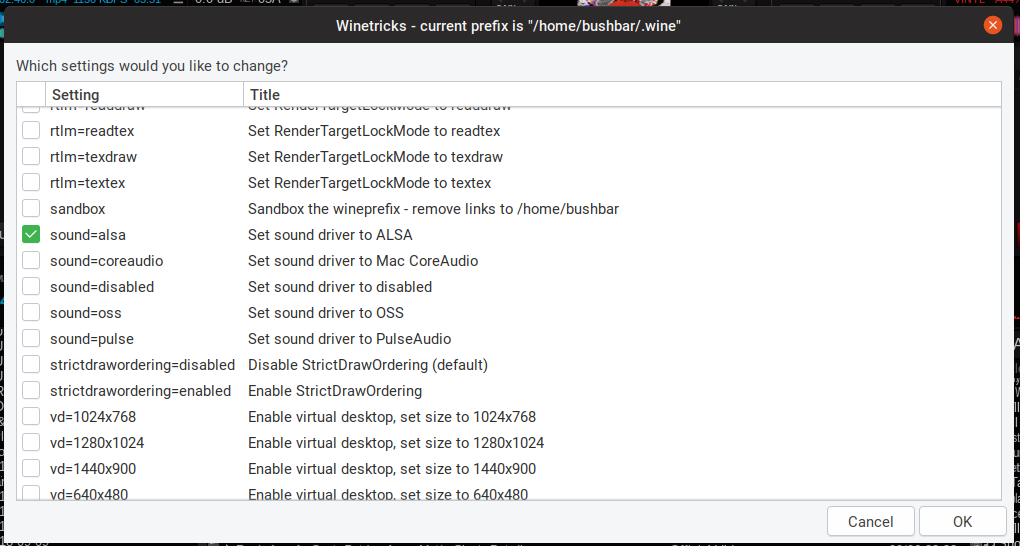 ---
发表时间 Thu 13 Sep 18 @ 7:08 pm

Dear DJPIPES_DISCO

please could describe how you solve the DirectX and Graphic card driver request error message.

Thank you
Mylinux

alias Michael S.
---
发表时间 Wed 26 Dec 18 @ 1:59 pm

Thank you DJPIPES_DISCO ...All seems clear and well applied by myself exept he end : "and type in 'wine vdj2018....exe' this will install as it would on windows. " could you explain me the process in your quoted sentence : I'm just a beginner on Linux, many thanks for your reply . Pacifique231
---
发表时间 Sat 19 Jan 19 @ 6:53 pm