Featured DJs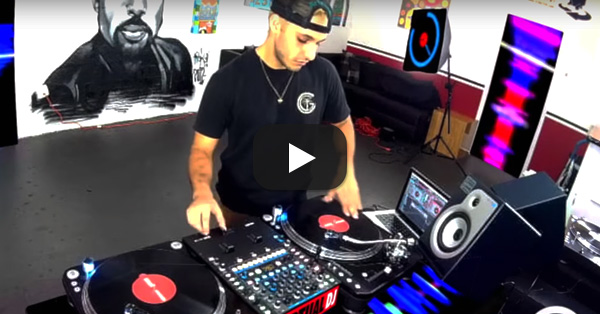 DJ KNOCKERS
Atomix Power Room #6
Check out DJ Knockers having a spin with the
VirtualDJ DVS Engine
in the video
here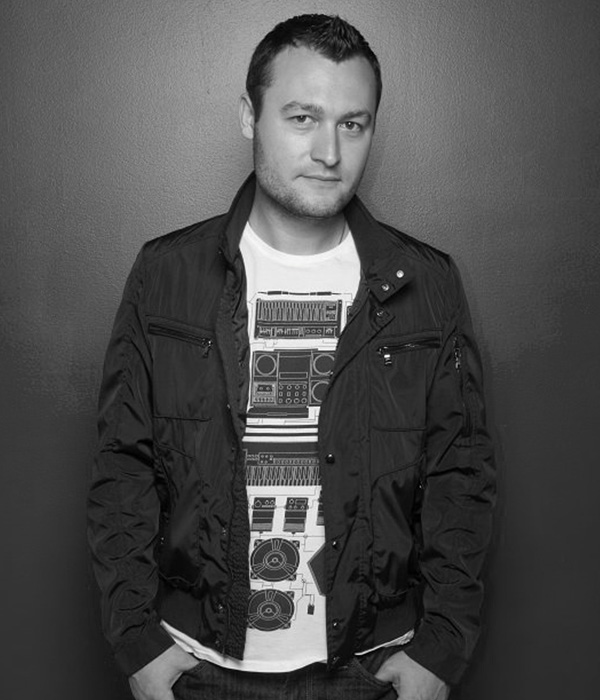 DJ BOUNCE
SCRATCH DJ ACADEMY MIAMI
DJ Bounce has held residencies at some of the most prominent clubs in Miami as well being DJ at high profile events such as the NBA Playoffs. He is also head instructor at the Scratch DJ Academy in Miami where he teaches students how to DJ and mix. Check out DJ Bounce mixing with the Pioneer DDJ-SZ and
VirtualDJ
in the video
here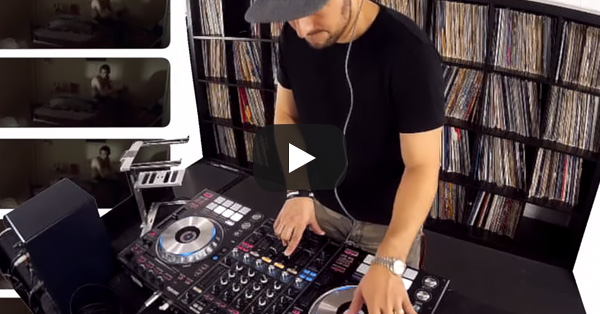 DJ BOUNCE
Atomix Power Room #5
Check out DJ Bounce in Atomix Power Room Webisode #5 mixing on the Pioneer DDJ-SZ with
VirtualDJ 8
. See the video
here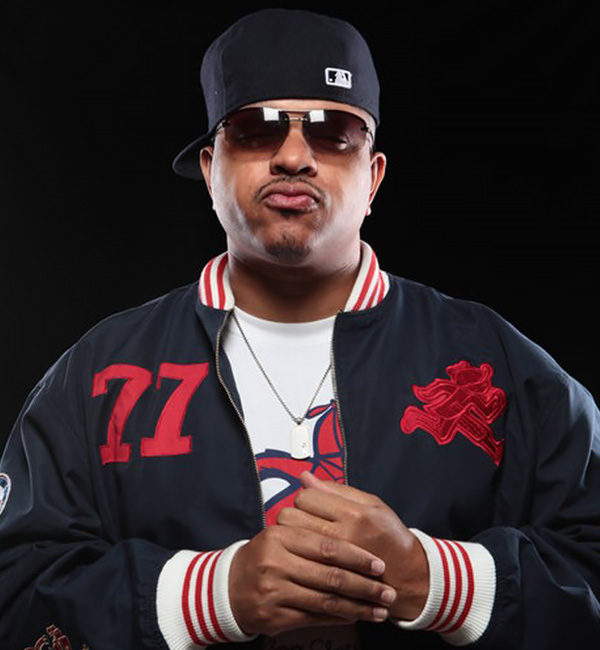 DJ JAYCEE
TOUR DJ FOR LUDACRIS
DJ Jaycee is a veteran on the DJ scene - both from the DJ battle competitions as well as Radio DJ scene in Atlanta. Tour DJ for Ludacris, as well as featured on tours with Eminem, Outcast and Black Eyed Peas. Participated in notable award shows such as Grammys, VMA & BET Awards. Check out DJ Jaycee routine with
VirtualDJ
in the video
here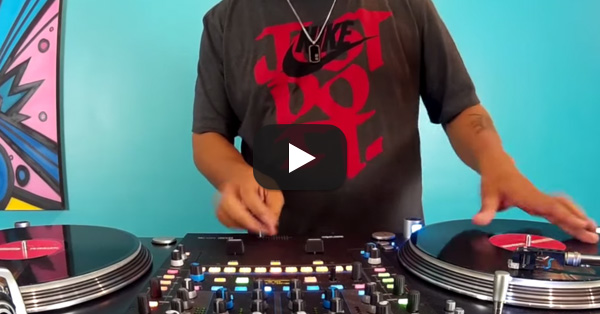 DJ JAYCEE
Atomix Power Room #4
Check out DJ Jaycee in Atomix Power Room Webisode #4 with
VirtualDJ 8 DVS
. See the video
here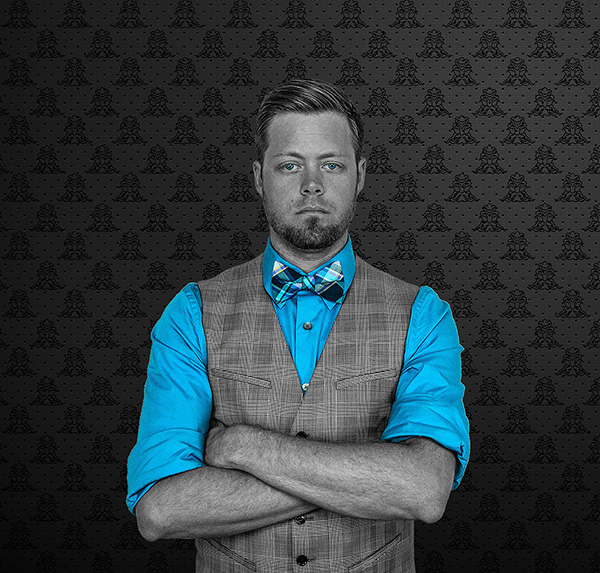 EYECON
Carolina Club DJ Battle winner 2013/2014
DVDJ Eyecon has been in the industry for over a decade as a club rocking turntabilist. Eyecon is the resident DJ at a top 100 club in the nation; Malibus in Broadway at the Beach where he performs for big crowd every weekend. He is featuring in Atomix Power Room Webisode #3 - showcasing
VirtualDJ 8 DVS engine
. Check out the video
here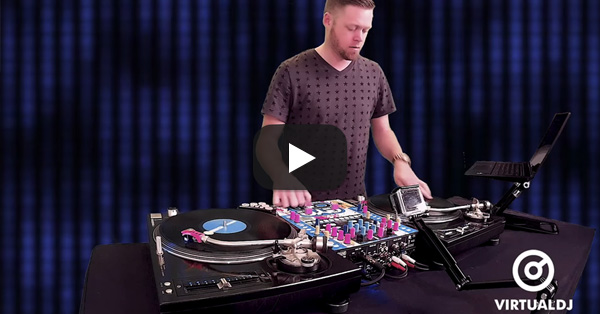 EYECON
Atomix Power Room #3
Check out DVDJ Eyecon in Atomix Power Room Webisode #3 with
VirtualDJ 8 DVS engine
. See the video
here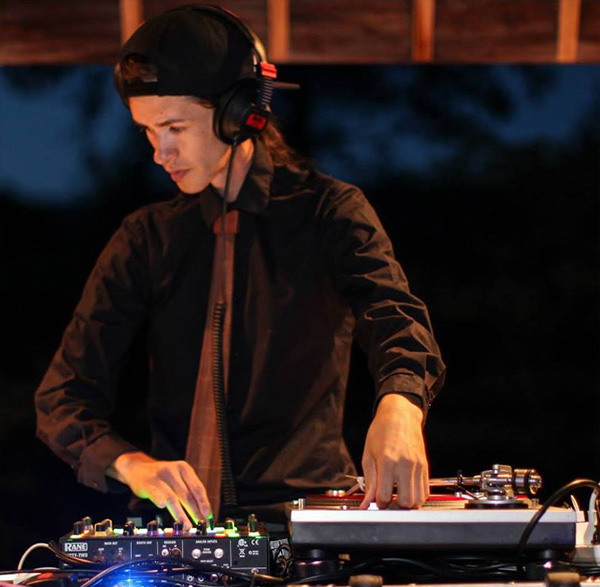 DJ LAZYBOY
Winner Churchward DJ Battle
Lazyboy a Queens, N.Y. native has been filling underground dance floors from Maine to Florida with his unique melodic mixture of Trance,Techno, and house for over a decade. The guy is no stranger to the scene performing along side Dj's and producers like the godfather himself Frankie Bones, Richard Humpty Vision, Dj Dank, Venom, Space Girl, The Dever,Pleasurehead,X-Dream,and the list goes on. Check out his set with VirtualDJ 8 in Atomix Power Room Webisode #2
here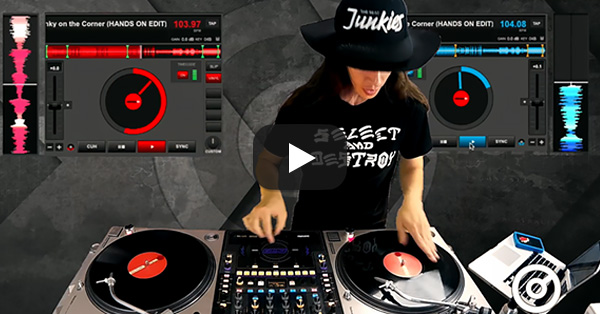 DJ LAZYBOY
Atomix Power Room #2
Check out DJ Lazyboy, winner of the Churchward Pub DJ Battle, showcasing
VirtualDJ 8 DVS engine
. See the video
here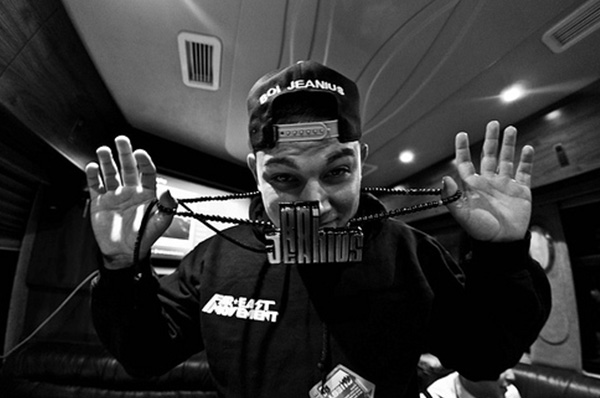 BOI JEANIUS
2015 Redbull Thre3stlye Battle Winner
With over a decade of DJ experience, Boi Jeanius is very involved in every aspect of the dj word and takes pride in his profession and displays the love, attitude, and passion every night. 2015 Redbull Thre3style Midwest Regional Champion and years of experience on the #1 Top 40 Station In Chicago 1035 Kiss Fm and Stations such as La Mega 95.5 and 1075 WGCI.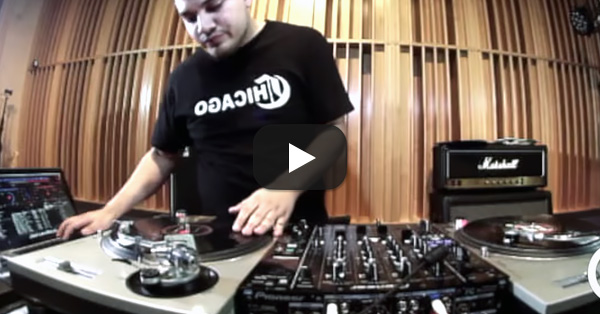 BOI JEANIUS
& DJ J. MARZ
Scratch DJ Academy Chicago
In this video the official instructors at the Scratch DJ Academy Chicago, demonstrate their skills with the new and improved VirtualDJ 8 timecode engine. See the video
here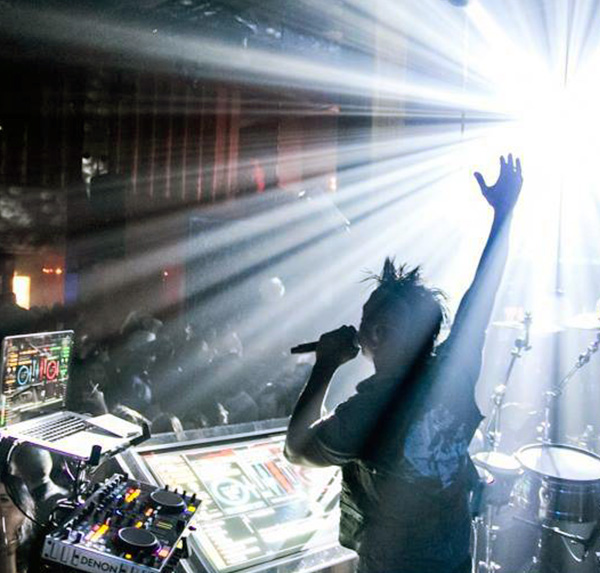 DJ RAVIDRUMS
DRUMS, SOUND & VISUALS
DJ Ravi Drums is using a combination of drums and live-remixing with VirtualDJ on a see-through touch screen. Having performed on events everywhere from Oscars, Oprah, Playboy Mansion and all over the globe to the most exclusive red carpet events for Michael Jordan, Nike, HBO, Nintendo and FOX, Ravidrums is unstoppable. He has performed with live artist such as Mariah Carey, Paula Abdul, Ricky Martin, Will Smith, The Black Eyed Peas and many more. His apperance can also been seen with VirtualDJ in Britney Spears music video.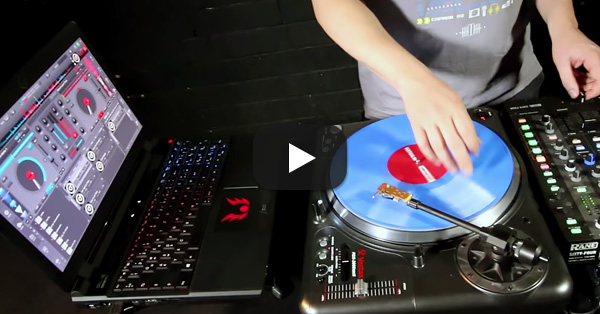 VIRTUALDJ 8 DVS+
Performance demo
See the video
here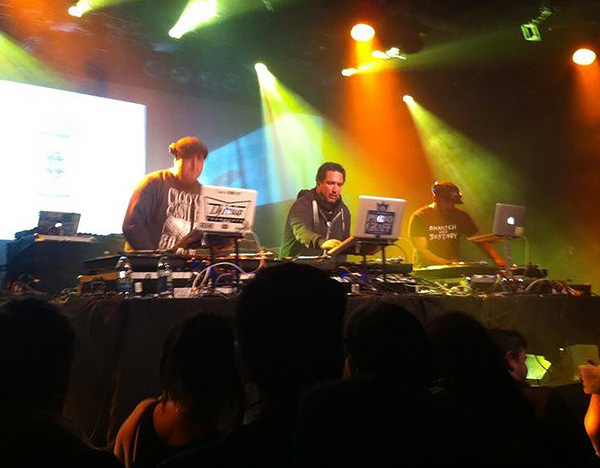 KLASH AKT
Atomix Power Room
Klash Akt is a DJ collective with members Krisp Kuts, Selecta Abel & The Phonograff - a turntabilsm music and production team out of Vancouver Canada. The crew tested out
VirtualDJ 8 DVS
in Atomix Power Room Webisode #1. See the video
here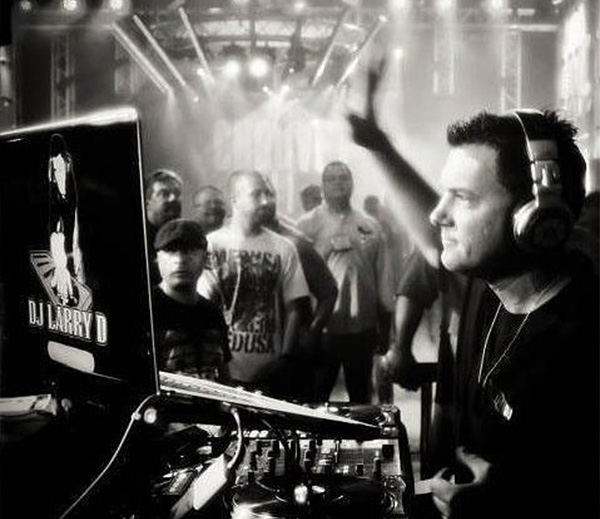 DJ LARRY D
LEGENDARY VIDEO REMIXER
DJ Larry D has been DJing professionally for over two decades. His roots in the music industry run deep and has always been on the cutting edge, setting the bar higher with every set he lays down. Larry has remixed for numerous remix services including Pro Mix, Select Mix, Hot Tracks. He took his game to the next level with Video DJing and has sculpted this talent into a finely tuned skill over the years making him one of the top Video Remixers in North America. DJ Larry D signature is his selection of fun, humorous and brilliant video clips mashed together with music videos. DJ Larry D has been a product demonstrator and ambassador for VirtualDJ with his legendary video mashups and event performances.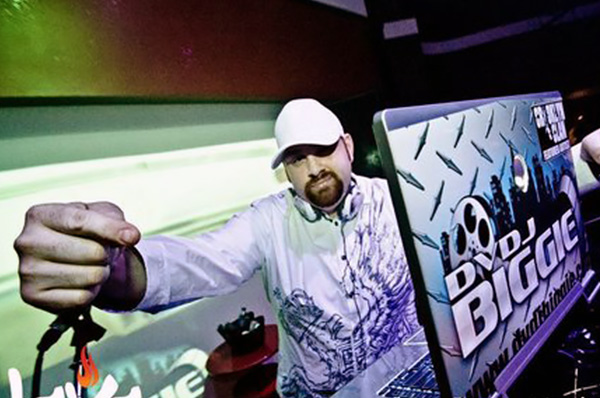 DVDJ Biggie
LEGENDARY VIDEO REMIXER
DVDJ Biggie is a household name in the world of video remixing. #1 All Time Selling Artist on Crooklyn Clan. Highly skilled live Video Mixer - with VirtualDJ as his preffered mix solution. Check out some of his many video remixes
here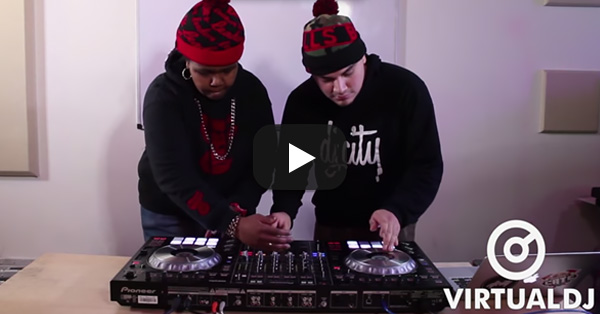 BOI JEANIUS
& CUT CUZ
Performance demo on the Pioneer DDJ-SZ
See the video
here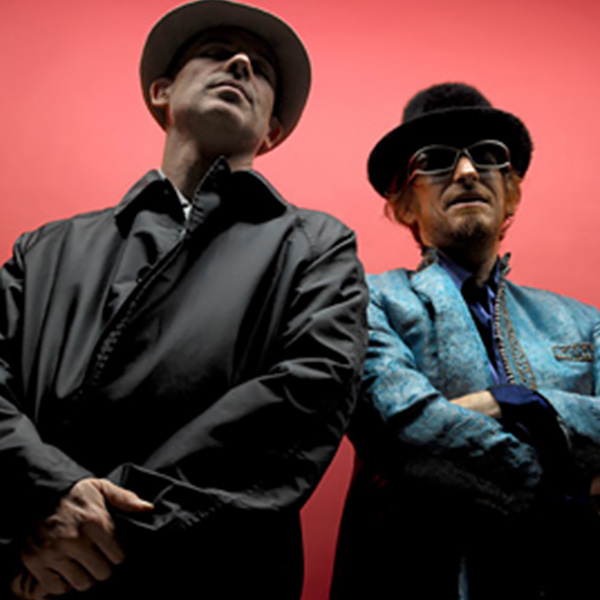 COLDCUT
LEGENDS OF AUDIO VISUAL MIXING
Coldcut is comprised of multi-talented workaholics Matt Black and Jonathan More. Cutting, patching, blending, scratching, there is no matching the silky, funky techniques of these scientists of sound who are recognized as prime movers in abstract instrumental flavored genres. In the 2000s Coldcut reinvented themselves as audio-visual djs, giving the World amazing video dj shows, and have toured all over the world as the best of the best in this genre.
In their current shows VirtualDJ plays a large part
, controlled with turntables and cd decks (with timecode) and midi pads, to trigger and scratch video and audio samples in amazing creative ways.
They truely showcase the powers of VirtualDJ - with stunning creativity!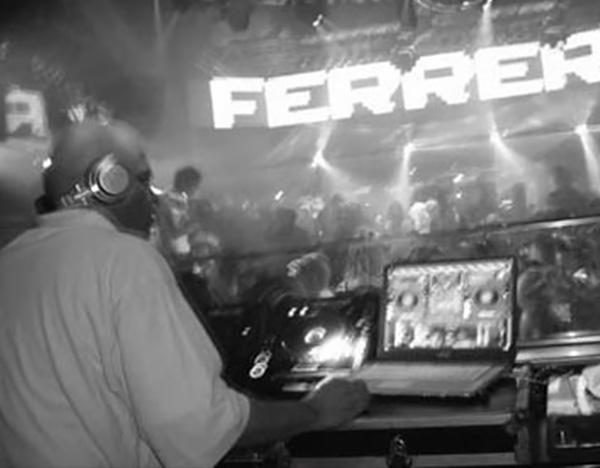 DENNIS FERRER
WORLD CLASS DJ & REMIXER
Dennis Ferrer can only be described as the face of hope for a new generation of soulful house producers. A real artist with an aptitude for songwriting and new production concepts, Ferrer is undoubtedly at the top of his game. He is truely one of the leading producers and djs on the house scene. For many of his shows, Dennis Ferrer has been using VirtualDJ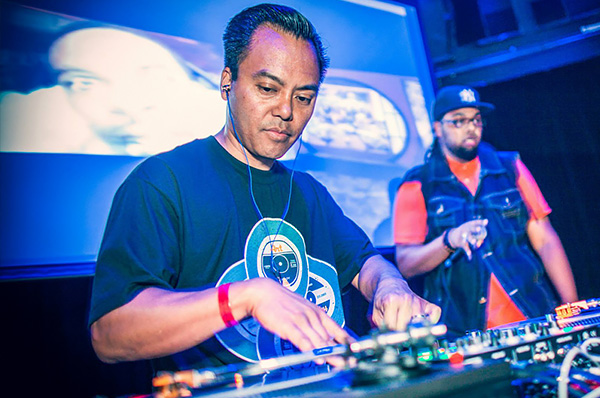 DJ ICY ICE
World Famous Beat Junkies
DJ Icy Ice is one of LA's premier DJs. His versatile style of DJing has him playing at the hottest exclusive club venues around the world and here in his hometown of LA (in the Hollywood/OC nightclub scene). He is also a veteran on LA's radio airwaves, currently playing for Movin 93.9 FM His mixes can also be heard on over 300 stations nationally syndicated through the Superadio Network.
" -VirtualDJ is the start of a new era for me as a DJ. I want to master this tool, make my mark with it, and take it a step further..."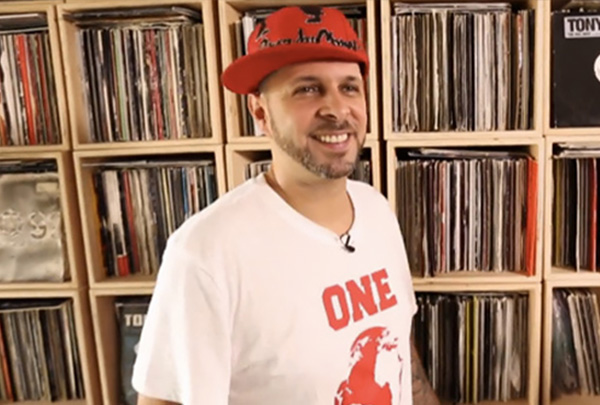 DJ DEBONAIR
EXCLUSIVEGROOVES / KEITH URBAN's DJ
Internationally known musician & producer DJ & VideoDJ. Being the entrepreneur, he co-created the world's first online DJ School, TurntableU, in 2009. While working on Keith Urban's incredibly successful world tour, Debonair also had the honor of opening for superstars Carrie Underwood, Gary Allan, John Rich and his crew, The Muzik Mafia.
" -VirtualDJ is the first dj system to make video mixing on turntables a reality. As one of the first video turntablists, I intend to show the world!"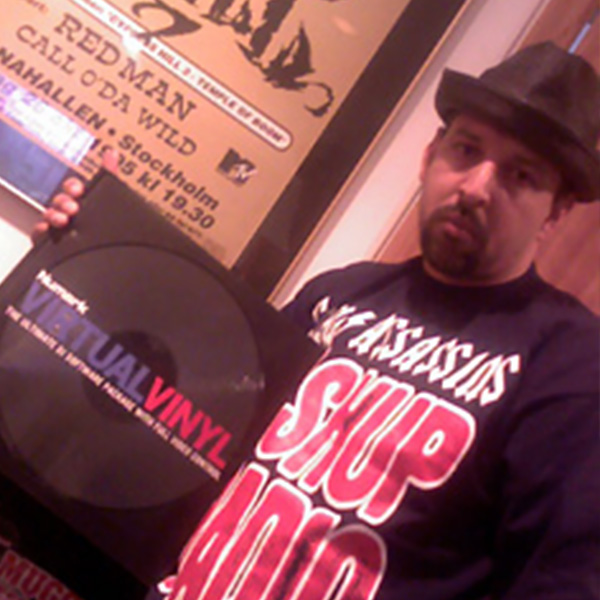 MUGGS
SOUL ASSASINS / CYPRESS HILL
DJ Muggs (or simply Muggs), is Cypress Hill's DJ and producer. Cypress Hill, the group formed by DJ Muggs with B-Real and Sen Dog, became one of the most popular and influential hip hop groups of the 20th century. Today, DJ Muggs has his own Sirius satellite radio show where he and other DJs play their rap/rock blends.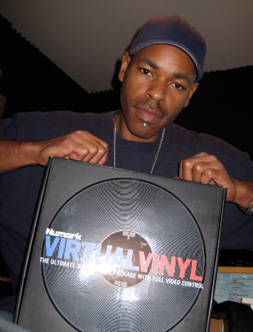 DJ JAM
SNOOP DOGGY DOG / DR. DRE
DJ Jam, has been working in the music scene for over decades getting his start in his hometown San Diego where he had a strong reputation for rocking parties, clubs and some of the hottest mix tapes. JAM moved to Carson where he worked as a DJ at popular night clubs in Los Angels. That's where he caught the attention of The Legendary Dr. Dre and became the official dj for Snoop Dogg and Dr Dre.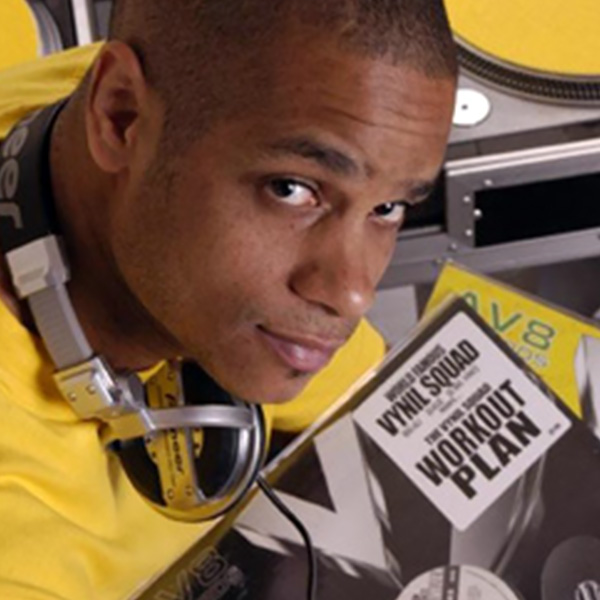 DJ MR. VINCE
FAT MAN SCOOP
Impact Magazine's award winning DJ MR.VINCE is not your average DJ. You may have caught him on MTV or BET's Rap City, or perhaps spinning in some hot night club anywhere between the United States and Europe, it's possible you may have heard him right next to Fatman Scoop during their 3 hour weekly internationally syndicated mixshow.
DJ C-MINUS
TOUR DJ FOR FOO FIGHTERS
C-Minus presents a unique format that mix emerging rock and cutting edge hip hop artists for a large mainstream audience. As an artist, producer, and touring DJ, C-Minus has worked with and/or opened for: Wu-Tang Clan, Foo Fighers, Weezer, Moby, Korn, La Coka Nostra, Johnny Cash, Queens of the Stone Age, Korn, Blink 182, Metallica, The Strokes, Kaiser Chiefs, Kelis, Green Day, N*E*R*D, Kid Rock, Deftones, Busta Rhymes, Kanye West, Nas and many others.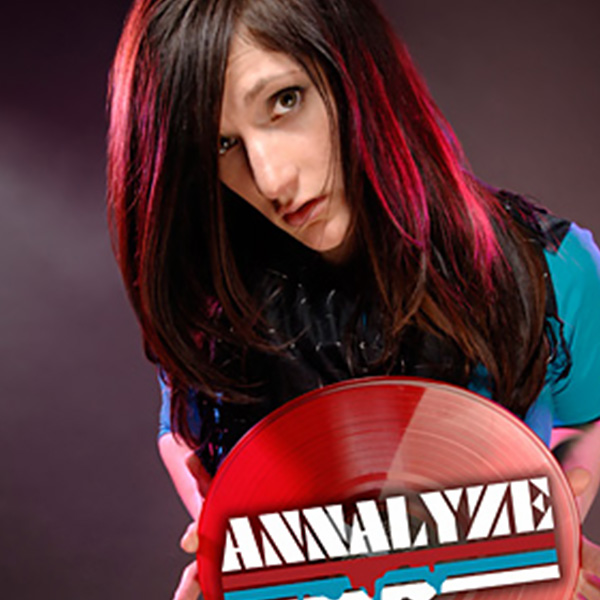 DJ ANNALYZE
TWICE AS NICE / LADY SOVEREIGN
Annalyze have proved herself as one of the leading ladies of Hiphop, Party Rock & Turntablism. She has played all over the world, alongside DJs such as Q-Bert, A-trak, Craze, X-ecutioners, & Klever to name a few. Annalyze & Shortee formed the first female 2x4 scratch duo called "Twice As Nice". She is featured alongside Shortee in DJ documentaries, "Girl" & "Vinyl is a Girls Best Friend". Always pushing to the next level and always on top of her game.