Forum: Addons


Addons comments

Discussion about V8 Motor
---
发表时间 Sat 02 Sep 17 @ 9:16 pm

I like the skin had to add some..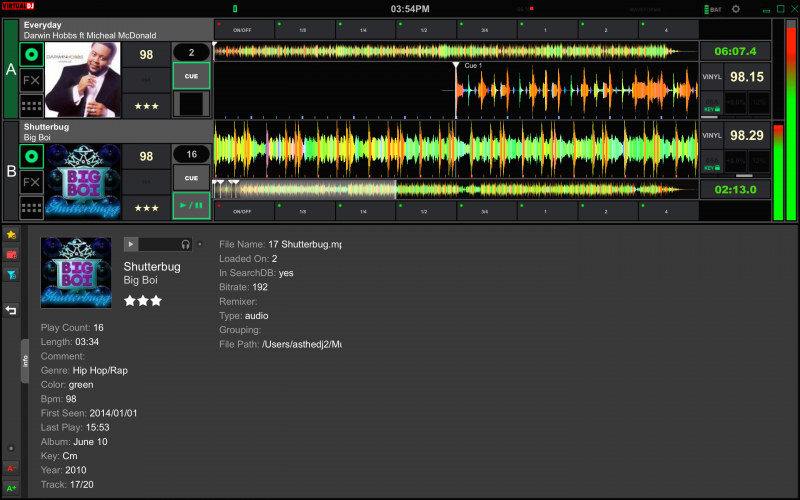 ---
发表时间 Wed 06 Sep 17 @ 8:54 pm

Add some? Looks like you've taken things away!
---
发表时间 Wed 06 Sep 17 @ 9:26 pm

downloading...
---
发表时间 Sat 07 Oct 17 @ 2:17 am

i really love this skin. im getting a "prime" vibe. its a bit basic though. but if you could add a mixer to it it would be perfect. props!
---
发表时间 Sat 21 Oct 17 @ 2:10 pm

hh73 wrote :

im getting a "prime" vibe



I wonder why? :-)

I won't be adding a mixer, because it's a skin for use with a controller - and pretty much every controller these days has a mixer. Strictly speaking, it's already over endowed because it has play, cue and VU meters. :-)


---
发表时间 Sat 21 Oct 17 @ 4:09 pm

its great btw. true i use a controller. good work.
---
发表时间 Sat 21 Oct 17 @ 4:34 pm

Also you need to consider that because of the design/layout, where would a mixer go?

If you really needed one, you could always add a mixer 'window' that pops open.
---
发表时间 Sat 21 Oct 17 @ 4:56 pm

true. just old habits.
---
发表时间 Sun 22 Oct 17 @ 8:42 am

Boa primeiramente vim te dar os parabéns acho que foi a primeira vez que eu usei uma skin no virtual DJ que tinha o estilo totalmente diferente é que não foce passada e queria saber se vai ter novas versões dessa skin pq melhorias são sempre bem vindas mais mesmo assim pelo seu trabalho
---
发表时间 Tue 19 Jun 18 @ 2:06 am

You should post in English here, but thanks for your comments.
---
发表时间 Tue 19 Jun 18 @ 4:40 pm