Forum: Addons
话题: Skin Builder - Page: 4
djdad wrote :

Depends on what those are. Can you post a list here ?



Like the bpm editor option from the bpm readout

the bar counter on the scrolling waveform.

i think theres a wave editor when you right click the waveform.
I know thing like that can be added but i havent been able to understand script. I try to copy and paste the missng parts of the script from the skins that have these options just to wind up screwing everything up.



---
发表时间 Sun 29 Jul 18 @ 5:03 pm
Can someone help me with this software... I created skin and applied - everything works as it should, but if I want to open my project to edit, everything is messed up and I have to do it almost from begining. Thank you in advance.

---
发表时间 Wed 14 Nov 18 @ 5:19 pm
---
发表时间 Wed 14 Nov 18 @ 9:47 pm
I did, but when I tried to edit my skin once more everything is on the left side, even though if I load a project from Skin Builder Extractor.
Everything is ok if I made a skin at once and not close VDJ, when I close it and open again (to edit things) everyhing gets messed up. It should be like this:

---
发表时间 Fri 16 Nov 18 @ 9:24 am
Hi there, first of all thanks a million to djdad who created this beautiful program!
Djratedxxx nice design I have made similar vdj skin!
I really like the vdj but I have never like the default skin in vdj 8 ( Hated : To much going on the screen )
I have created this skin with djdad's skin builder, this skin I designed and it's made for someone who using controller or time coded vinyl ,you got everything you need and it's not so flashy at your face I personal think if there is going to much things, flashing on the screen distracting me a lot, this is all I need to enjoy mixing, more simpler skin it's better! so you can concentrate more on what are you playing, I made bigger bpm counters so you can see them from longer distance ,the scratch waves a little bit bigger comparing to the default skin ,big browser ,,big track waves etc.All my dreams came true I have created the skin the way I think it should be I really enjoy more mixing now.
Thanks DJdad you are the KING!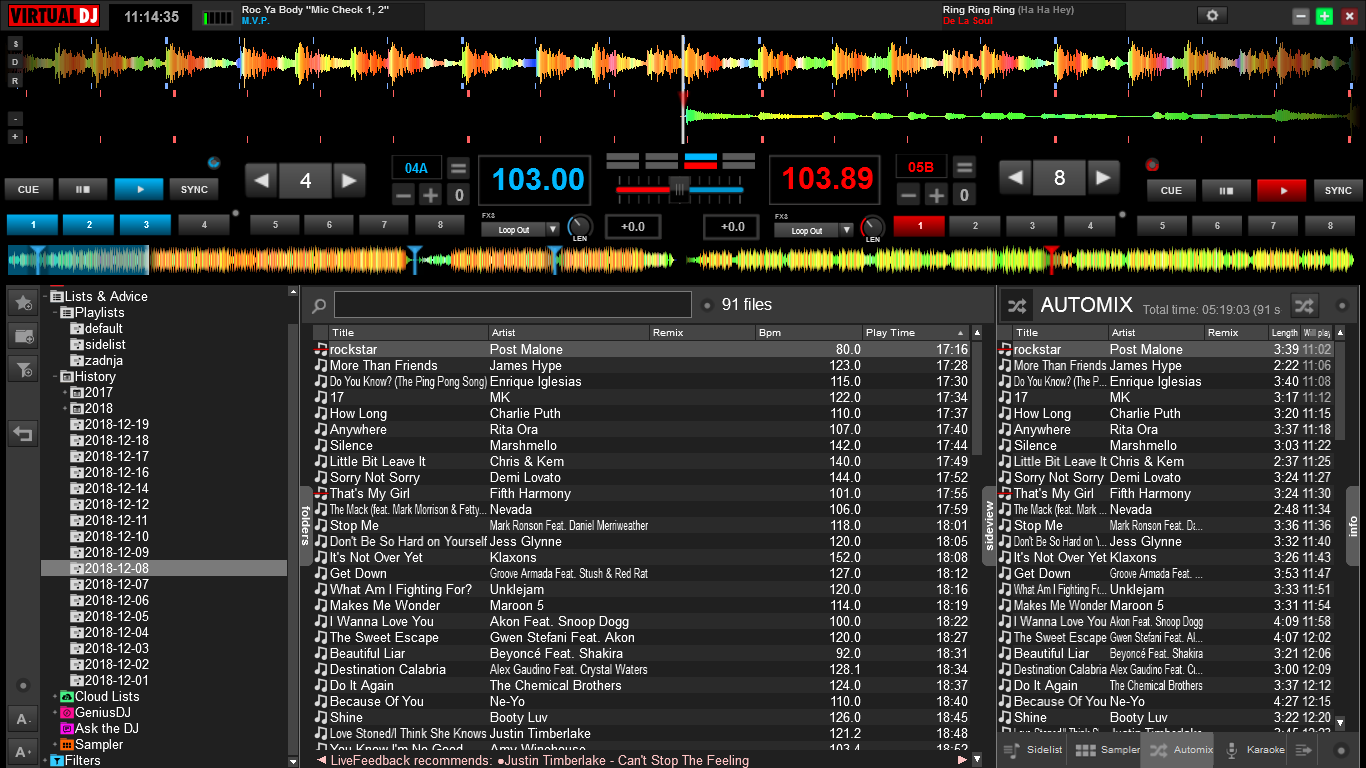 ---
发表时间 Wed 19 Dec 18 @ 11:09 am
Djratedxxx you can make any skin to be daylight! if you are on windows find magnifier and click options and tick on turn on colour inversion and that's gonna make any skin daylight! this is how mine look with magnifier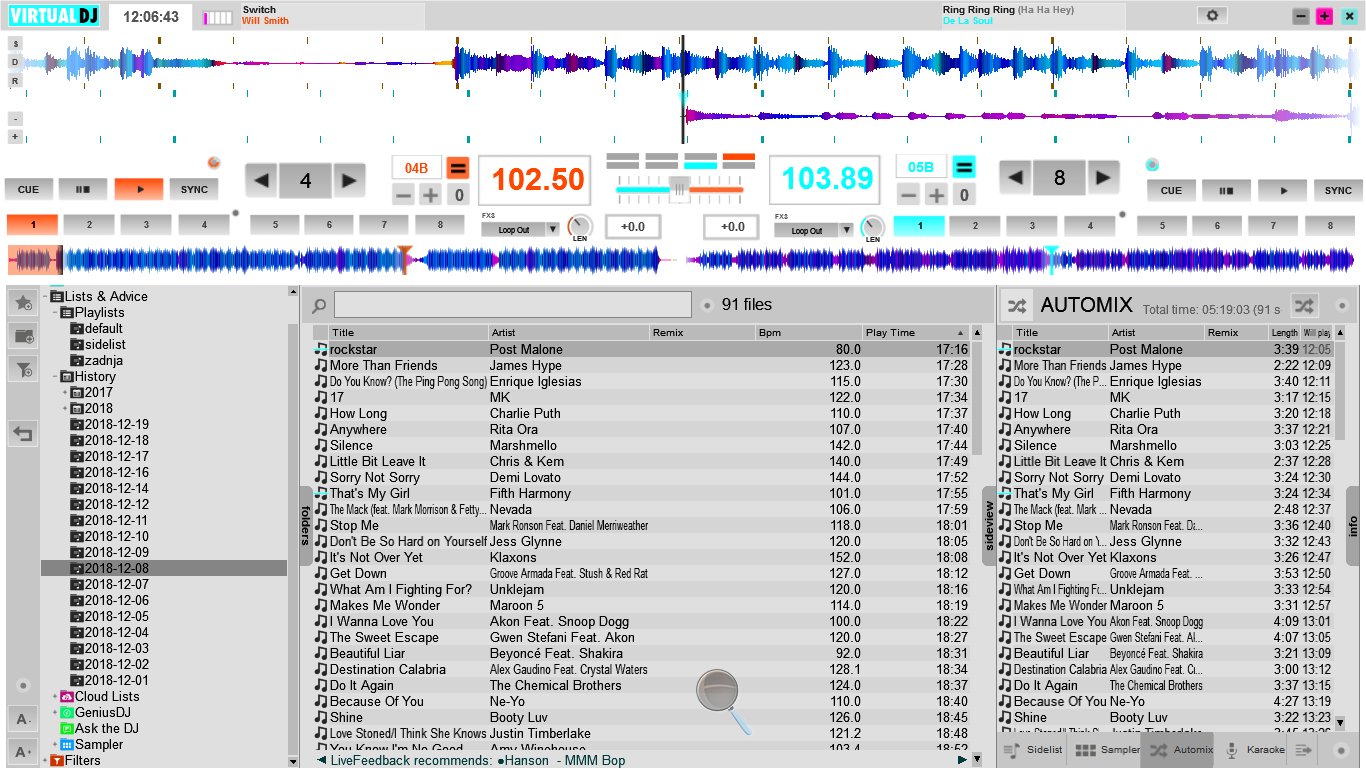 ---
发表时间 Wed 19 Dec 18 @ 12:12 pm
Skin Builder Skin is now updated to version 4
Changelog
- All modules converted to vector
- Added more modules (Master FX, Sampler FX, Mic FX, Sandbox, Favorite Pad pages, Sandbox and many more)
- Added Deck Dropzones (will automatically clone/mirror to other deck)
- Compatible with Skin Builder Extractor ver 4
---
发表时间 Mon 01 Jul 19 @ 10:23 am
Skin Builder Skin is now updated to version 4
Last update: Mon 01 Jul 19 @ 12:01 pm
Is it normal for download name to already be "install_skinbuilderv3.exe" and "install_skinbuilderv3.app.zip" ?


[djdad] Installer name doesnt matter, but fixed
---
发表时间 Mon 01 Jul 19 @ 10:38 am
The live don't work on mac's can't switch back or see any thing on the window.
---
发表时间 Tue 09 Jul 19 @ 11:40 pm
Thanks dj Dad I have tried this new one version 4 it's amazing!Before I was always complaining about vdj default skin.
Adding Sandbox is good idea dj dad.
I have made 2 versions one with sandbox and one without it.
I have created the dj software skin the way I wanted to be, the way I think it should be THANKS DJ DAD AGAIN!
Everything is there what I need.
Again thanks to dj dad who created this beautiful program where we can change the VDJ program to look the way we like.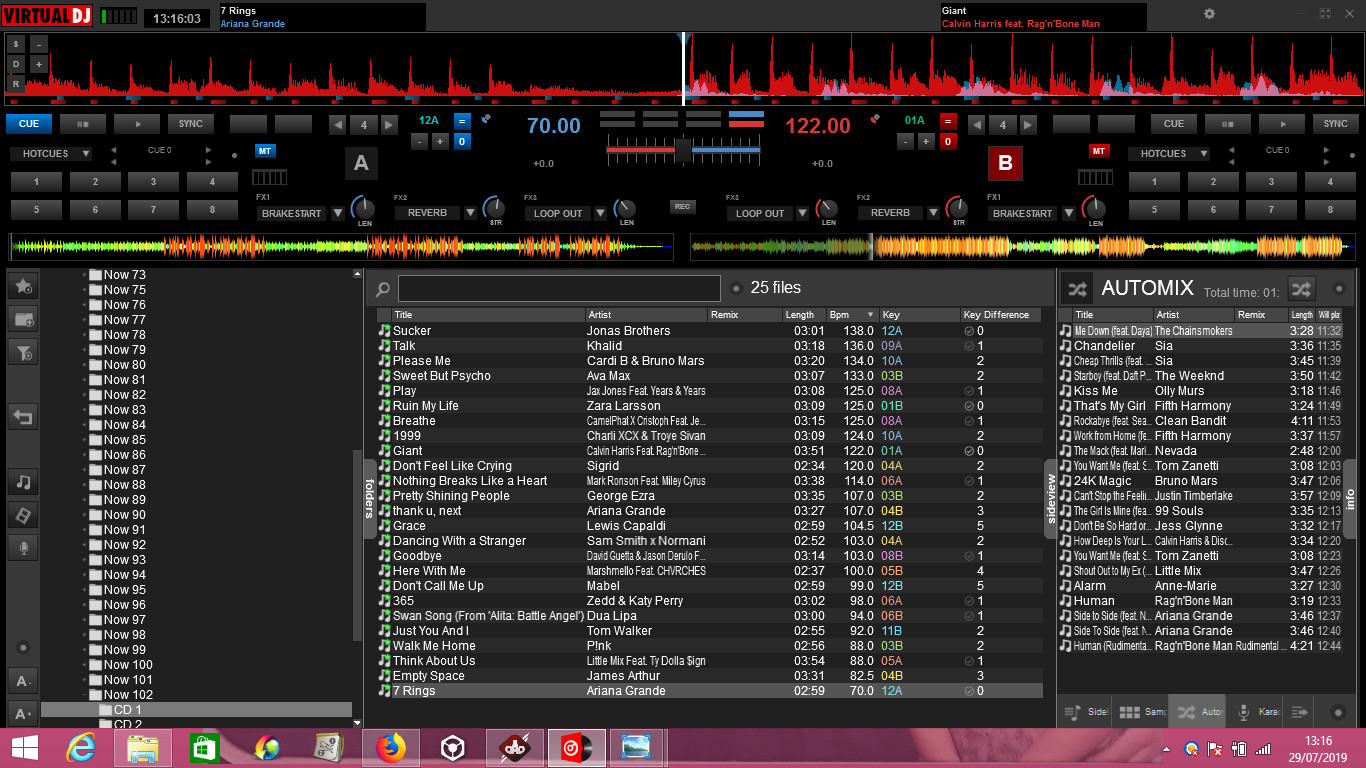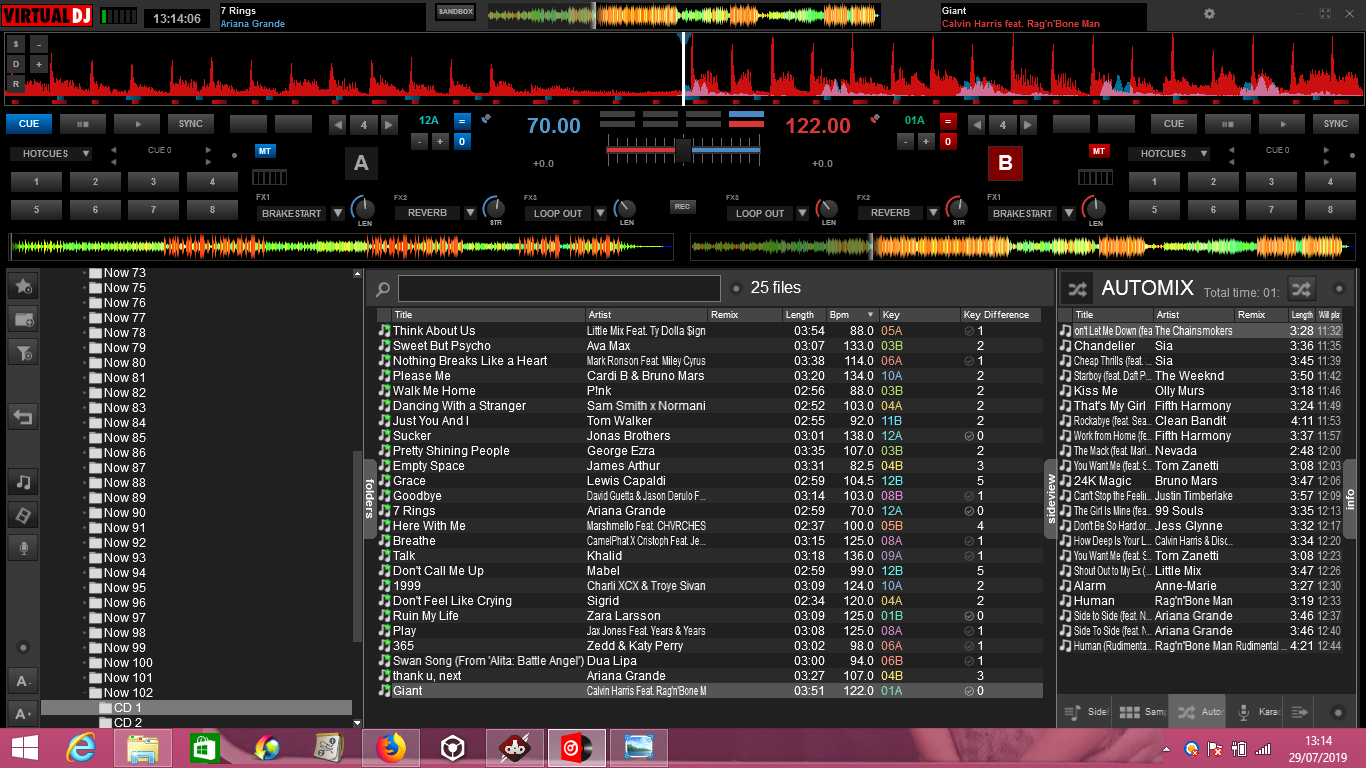 ---
发表时间 Mon 29 Jul 19 @ 10:39 pm
Hi dj dad the scratch waves in 2020 version are not having rgb dots default waves are ok.
---
发表时间 Sat 28 Sep 19 @ 12:10 am
Interesting tool.
I want to create a skin for 10 inch 1280x800 screen. Does this mean I need to change my resolution on the screen I am doing the skin on to the same ?

---
发表时间 Mon 03 Feb 20 @ 9:33 am
The separate exporter app creates the skin to the resolution of the screen it's running on. Of course it's a good idea to also build the skin on the screen you want to use, so you can judge sizing of buttons etc.
---
发表时间 Mon 03 Feb 20 @ 1:13 pm
---
发表时间 Mon 03 Feb 20 @ 2:36 pm
hello

is it possible to update this skin builder so it has the same skin design for the 2020/2021 version
---
发表时间 Tue 14 Jul 20 @ 7:47 pm
The same skin design? It doesn't have a design. You build your own.

If you want the 2021 design, use the 2021 default skin.
---
发表时间 Tue 14 Jul 20 @ 8:08 pm
groovindj wrote :

The same skin design? It doesn't have a design. You build your own.

If you want the 2021 design, use the 2021 default skin.


no what i meant instead was instead of desiging the skin with the 2018 graphical interface . it gets updated so can you build the skin but it uses the 2020 Graphical interface instead
---
发表时间 Thu 16 Jul 20 @ 7:58 pm
The Skin Builder doesn't use any interface. You start with nothing and make your own.
---
发表时间 Thu 16 Jul 20 @ 8:40 pm
Good Evening
Im Just wondering if there is gonna be an update to version 5 soon or if there is a planned update?
---
发表时间 Mon 05 Oct 20 @ 7:07 pm
It works better now on mac as I can now see the menu and buttons work, but as I have just managed to boot the app, I have no idea how to work it. I'm scared of messing things up. I know people say trial and error, but sometimes you do something and it messes settings up and is hard to reverse.

I want to make a skin for my midi controllers like the launchpad. How can I import the base image and start, is there a manual?
---
发表时间 Tue 23 Mar 21 @ 9:36 pm