Forum: Addons


Addons comments
话题: Pioneer CDJ2000 DJM900 NEXUS

16 avril 2013 : NEW VERSION : RMX PAD + an independent sampler !!! (only for owners of full HD 1920x1080) :
http://fr.virtualdj.com/addons/15876/PIONEER_CDJ2000_DJM900_NEXUS___RMX.html

Don't forget to check out the Help page in the skin !!

UPDATES :
11 avril 2013 : Correction pitch directions : Download the new version !!
03 avril 2013 : Some design corrections
02 avril 2013 : Add slip_mode witnesses (Red ring) + DJM PAD is now active + some minor adds.
29 mars 2013 : Add un LOCK BUTTON : To unlock right-click on the D of "LOCKED"
28 mars 2013 : invert deck 2 and 3 to match the usual order + add songs load zones on page 2 + 3 new waves !
27 mars 2013 : add the new Virtual DJ slip_mode
26 mars 2013 : add new waves and a Help page

****************************************************************************************************
****************************************************************************************************
1) ENGLISH :

Here my new skin with the famous Pioneer CDJ2000 Nexus and the mixer Pioneer DJM900 Nexus design.
Another version is available with a sampler and an independent RMX Pad (for HD screens full) :
http://fr.virtualdj.com/addons/15876/PIONEER_CDJ2000_DJM900_NEXUS___RMX.html

_________________________________________________________

VERY IMPORTANT :

1- You must install the "digital-7.ttf" font so that the skin is perfectly displayed.
The the "digital-7.ttf" font is joint in the zip file. Just double click on.
(after installation, open the zip file in the folder "My Documents -> Virtual DJ -> Skins")
Or free download here : http://www.dafont.com/fr/digital-7.font

2- so that the synchronization alarm work, you must install the PhantomDeejay Watchdog plugin (download here : http://fr.virtualdj.com/addons/12817/WatchDog.html ) and activate it in the effect menu effect -> Other.

3- At the first loading of the the skin, the Browser (songs list) may not appear. Simply click on the list to be displayed.
This is a known bug in Virtual DJ and I currently looking for a way to fix it. However, once the skin loaded every time you start Virtual DJ the browser appear correctly.
_________________________________________________________


The skin contains most of Virtual DJ features, Pioneer equipment functions and in addition some functions of my own.

We find among others:
- 4 decks
- The "On Air" Pioneer function (red light when the fader of the deck is raised and flashes when the title arrives at the end)
- Pioneer saving Hot Cues with activating "REC / CALL" button
- The alarm indicating that the left and right decks are not synchronized
- Kill Buttons added on the DJM900
- The LEDs indicating the limiters activation (on each deck, the master and the helmet)
- 3 different views, with or without waveforms or with the browser on the whole page.
Etc…

More informations, questions :
http://fr.virtualdj.com/forums/175988/VirtualDJ_Skins/Skin_Pioneer_CDJ2000_NEXUS___DJM900_NEXUS.html

_________________________________________________________

Coming soon :

I will create other versions of the skin including different resolutions.
Independent sampler will be added to the right of the deck. But this will only be available for HD screens.
I will add also a Video mix version.


****************************************************************************************************
****************************************************************************************************
2) FRENCH :

Voici ma nouvelle skin reprenant le design des célèbres platines Pioneer CDJ2000 Nexus et de la table de mixage Pioneer DJM900 Nexus
Une autre version existe avec un sampler indépendant et un Pad RMX (pour les écrans full HD) :
http://fr.virtualdj.com/addons/15876/PIONEER_CDJ2000_DJM900_NEXUS___RMX.html
_________________________________________________________
TRES IMPORTANT

1- afin que la skin fonctionne parfaitement, il faut installer la police "digital-7.ttf". Elle est fournie avec le fichier d'installation de la skin (dans Mes Documents/Virtual DJ/Skins/Nexus.zip ) ou téléchargeable gratuitement ici : http://www.dafont.com/fr/digital-7.font

2- Afin que les alarmes de synchronisation fonctionnent, il faut que le plugin Watchdog soit installé et activé. Le plugin est également fournit avec la skin ou téléchargeable ici : http://fr.virtualdj.com/addons/12817/WatchDog.html
L'activer dans Virtual DJ, menu "Effets" -> "Autres"

3-Au premier chargement de la skin le Browser (liste des titres) risque de ne pas apparaître. Il suffit de cliquer dessus pour que la liste s'affiche.
C'est un bug de virtual DJ connu et je cherche actuellement un moyen de le corriger. En revanche, une fois la skin chargée, à chaque lancement de Virtual DJ le browser apparaîtra correctement.
---
发表时间 Sun 20 Jul 14 @ 6:13 pm

Perchè non me lo fa scaricare ?
---
发表时间 Wed 29 Apr 15 @ 9:32 am

Sorry, this forum is for English language messages only.

Please either post your message again in English or use the appropriate language forum (Where available) to post in your own language.

These other language forums can be found at the bottom of the main forum topic list.

NOTE: A VirtualDJ license is required to download this skin and most others. However, there are a few selected VirtualDJ v8 skins and add-ons that are available to unlicensed home users (These will only work with VirtualDJ v8.)
---
发表时间 Wed 29 Apr 15 @ 11:46 am

Pioneer CDJ2000 DJM900 NEXUS The Elapsed & Remain Time on VirtualDJ V8.2 Skin are gone not visible anymore But work Fine on VirtualDJ V8.1 this happen to be one of my Favorite skin, can you update The Pioneer CDJ2000 DJM900 NEXUS Skin so that Elapsed & Remain Time Work on VirtualDJ V8.2? went back to VirtualDJ V8.1 &V7.4.7 until I find the Solution Any help will be Appreciated...Thanks.!!!
---
发表时间 Tue 26 Jul 16 @ 2:57 pm

Have you notice that the BPM digital number on both channel of left & right side doesn't show on the skin controller on v8.2 but it does show on v7? can you please have it corrected PS it will be Appreciated, Love this skin I have it in 1540x1080 & 1920x1080 Great work...Thanks & best Regard.!!!
---
发表时间 Thu 13 Apr 17 @ 3:09 pm

sir CDJ2000 DJM900 very nice,,sir I want CDJ2000 DJM900 skin but how? I don't know how

---
发表时间 Tue 25 Apr 17 @ 6:26 pm

It's quite easy. Buy a license.
---
发表时间 Tue 25 Apr 17 @ 8:06 pm

Check this out (to whom it may concern) on this particular skin Pioneer CDJ2000 DJM900 NEXUS modified to work on both VDJ7 PRO & VDJ8 PRO the BPM does show on VDJ7 PRO But Not on VDJ8PRO as Shown on the 2 Pictures Provided can you please correct the Problem it will be greatly Appreciated love this skin, Best Regard & Thanks.!!!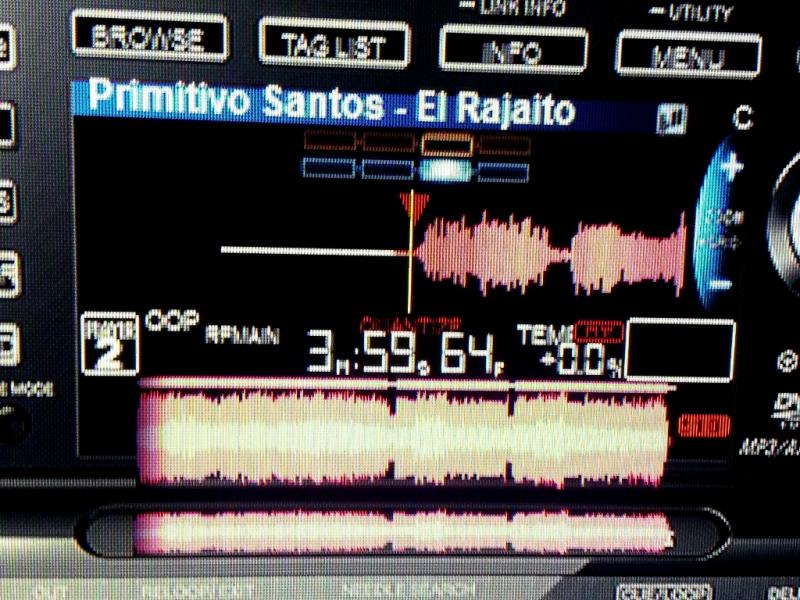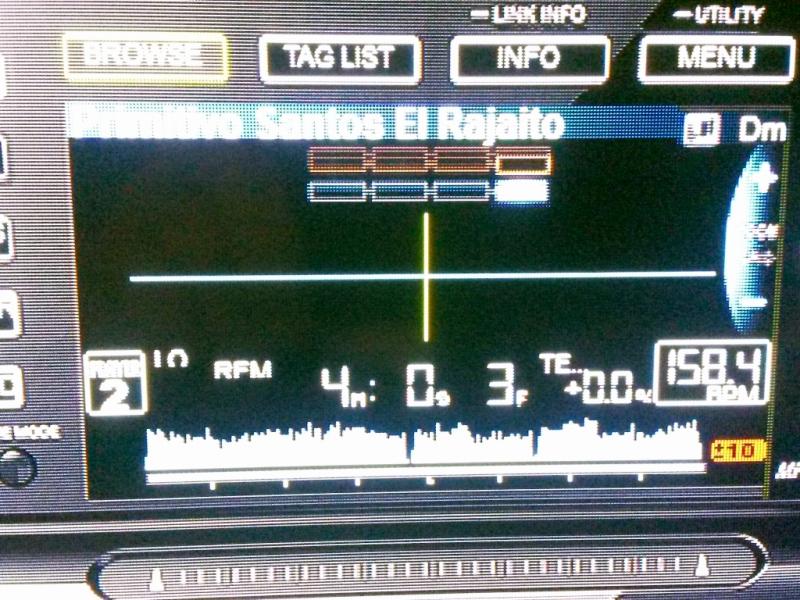 ---
发表时间 Thu 18 May 17 @ 5:21 pm

ne mogu skachat etu obloshku

---
发表时间 Wed 17 Jan 18 @ 6:01 am

im unable to download this skin some how there's no link to download ,its just a text written download!!!!!!!!!!!!!!!!!!!!!
---
发表时间 Tue 25 Sep 18 @ 2:42 pm

So you didn't bother reading the messages in the thread above?

The skin is for licensed users only. If you want to download it, buy a license.
---
发表时间 Tue 25 Sep 18 @ 3:10 pm

hello there any one to share the visual Dj licence iwant to get this skin CDJ2000 NEXUS
---
发表时间 Tue 11 Jun 19 @ 8:46 pm

If you want the skin, then you need to buy a license.
---
发表时间 Tue 11 Jun 19 @ 8:53 pm