Forum: Wishes and new features
话题: Sampler - Wishes & new features - Page: 13
Traktor like Remix Decks. I've just come back to Virtual DJ from Traktor. I purchased a Denon Prime 4. I was amazed at all of the new features in Virtual DJ...job well done. The only thing missing in my opinion is a sampler that plays like a remix deck that can be used as a Deck for example in Deck 3 or 4. For example, I use one of my remix decks for Beats, Bass, synth and I use my other Remix Deck for Acapellas and one shots. I have 2 separate sample decks working at the same time. I don't believe you can do that with the existing sampler in Virtual DJ
---
发表时间 Mon 15 Nov 21 @ 3:46 pm
bmac16 wrote :

Traktor like Remix Decks. I've just come back to Virtual DJ from Traktor. I purchased a Denon Prime 4. I was amazed at all of the new features in Virtual DJ...job well done. The only thing missing in my opinion is a sampler that plays like a remix deck that can be used as a Deck for example in Deck 3 or 4. For example, I use one of my remix decks for Beats, Bass, synth and I use my other Remix Deck for Acapellas and one shots. I have 2 separate sample decks working at the same time. I don't believe you can do that with the existing sampler in Virtual DJ


hi, you could do it if you could separate sampler_bank about deck 3 and 4 (for example), this is a change that we asked :) only one general sampler_bank is a big limited


---
发表时间 Tue 16 Nov 21 @ 12:09 pm
maybe scratchbank can be used for that
---
发表时间 Tue 16 Nov 21 @ 2:25 pm
Scratch bank won't work. When you are playing several samples they all need to be synced and that function isn't available in the scratch bank. With all of the features of Virtual DJ, you would think they would add "a remix Deck" feature too. :)
---
发表时间 Tue 16 Nov 21 @ 4:25 pm
The only issue is the follow on, and truth be told that isn't an issue either, scratch bank is a reasonable candidate, with a skin and action poi it's doable, but it's the action poi that's the important part.
---
发表时间 Tue 16 Nov 21 @ 4:42 pm
It would be nice to have a small synchronized sequencer that can only record 4-8 beats using the samples. With banks of Drum Kits or Percussion, you could do additional grooves or remixes on the fly. I do this with the RMX-1000 vst which, however, only records 4 beats and can only use its 4 sample banks and is very useful and fun.
---
发表时间 Sun 27 Feb 22 @ 12:03 am
Yes, that's something for which we've been waiting a long time!
---
发表时间 Sun 27 Feb 22 @ 10:22 am
I noticed that the Sync Start and Sync Lock functions seem to behave the same way, I don't find any difference. I would like a function that would allow samples to start from the beginning and be synchronized with the deck in play but which are independent of a sample already playing.

I try to explain myself better:

If I have a sample, for example vocal, which does not have to start on the first bar but one or two bars before to be synchronized with the right beat of the song in play, the other samples that I will use at the same time will depend on the bars of the sample already in play. and they won't start from the beginning when the pads are pressed, this happens to me with both Sync Start and Sync Lock and sometimes very annoying situations happen. Would a function be possible to make the start of the samples independent from each other but always synchronized to the song in play? Thank you
---
发表时间 Sat 05 Mar 22 @ 11:42 pm
Here is a very simple wish for the sampler. Every sample has a tweakable or settable volume control level. It would REALLY be nice if the VDJ software could "remember" the volume settings you set for each sample (instead of resetting them to their default 100% level everytime I launch VDJ). It is a major pain-in-the-butt to have to spend 3 or more minutes having to reset all my samples volume levels before every radio broadcast I do, everytime I launch VDJ.
---
发表时间 Sat 13 Aug 22 @ 11:17 pm
Agreed. It's been requested before. Adjusting the individual gains is not acceptable.

For example I have a Maschine+ (sampler) and it has a mixer. To adjust the volumes of each sample I go to the mixer and adjust the volume control - not the gain.
---
发表时间 Sun 14 Aug 22 @ 9:31 am
Hey peeps!

Feature Request

Each sample slot has its own on/off - stutter - hold etc

If i am missing a trick
please enlighten me💡
---
发表时间 Thu 25 Aug 22 @ 8:15 pm
I actually requested that some time ago (and FRUiT requested it in 2016). It should be settable per bank or per sample, rather than global.

Some banks/sounds I wish to play/loop when activated. Others I wish to stutter. It's a pain having to switch modes all the time.
---
发表时间 Fri 26 Aug 22 @ 4:53 pm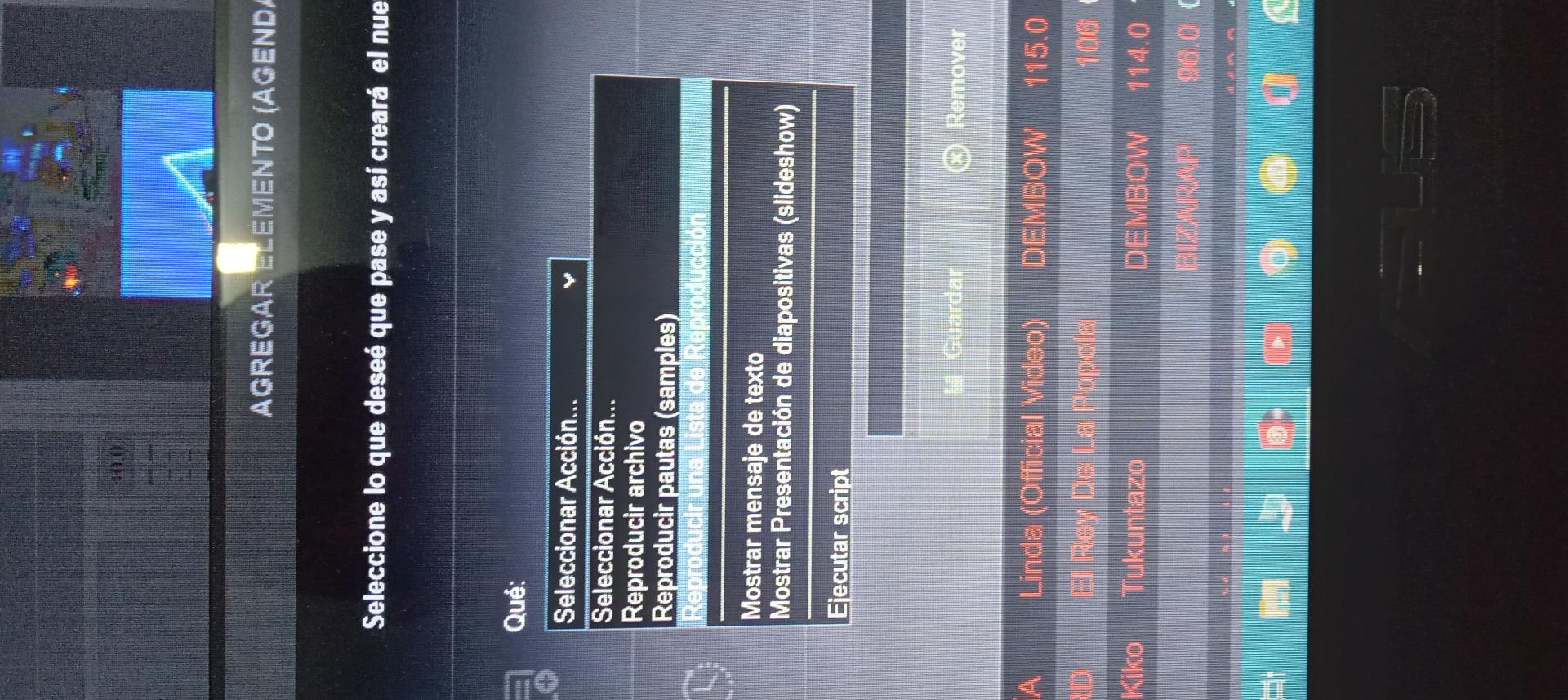 tayla wrote :

Hey guys, how about a section for effects for our new found video bank, I don't mean transitions either, good old fx's making those videos dance on screen.

A timer to fire video samples or audio at certain times of the night, an fx bank to control movement on screen, random switch option for the bank your using and a selectable option to move to new folder after random has exhausted clips in a particular bank would be cool to, an area for transition effects from one video sample to another would be nice also.

Thanks





Hola buenos días saludos de Adolfo DJ desde la República Dominicana, eso que dices creo de varias maneras ya existe un ejemplo son los puntos "POI" donde se pueda solicitar que se ejecute en algunos puntos de las canciones según se van reproduciendo en el renglón de acción se puede colocar loop, hotcues, sampler de vídeo o audio. Etc. También está la opción del planificador de eventos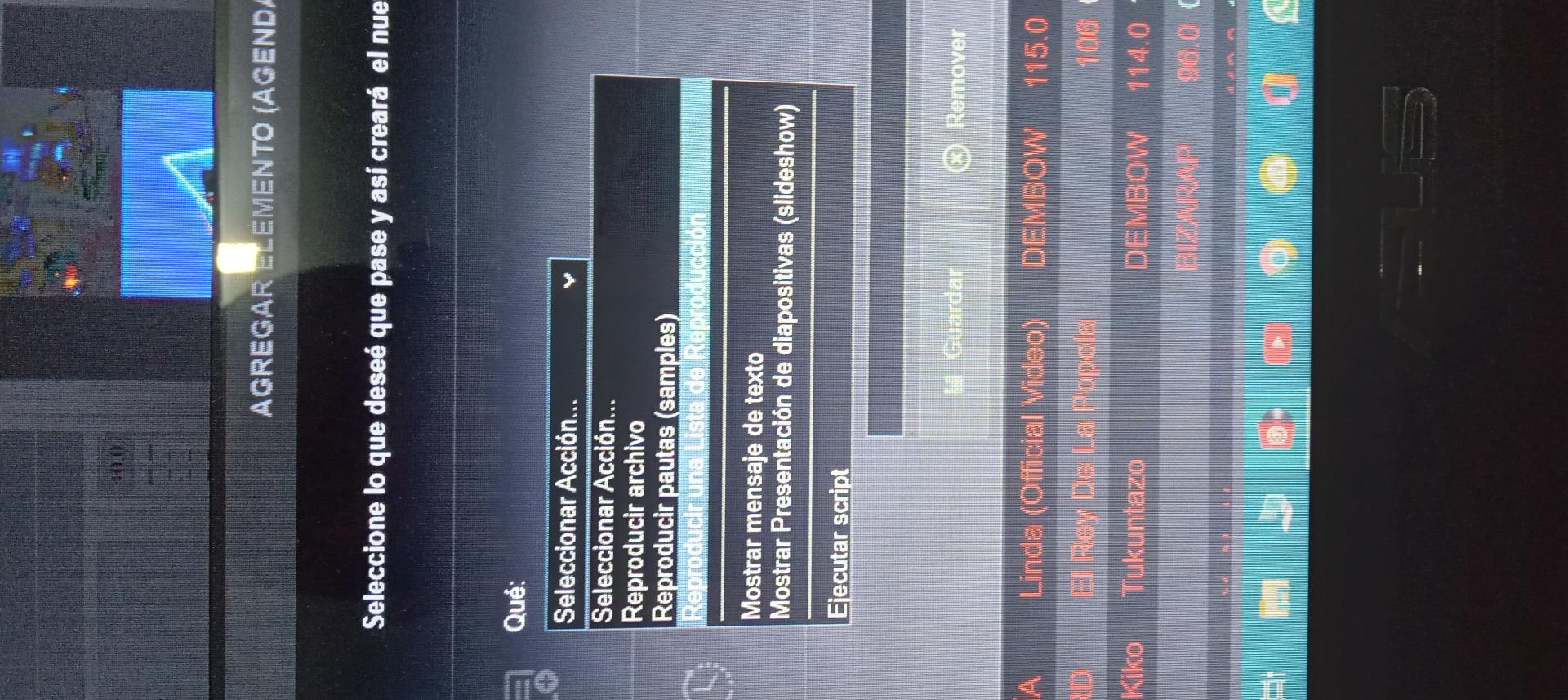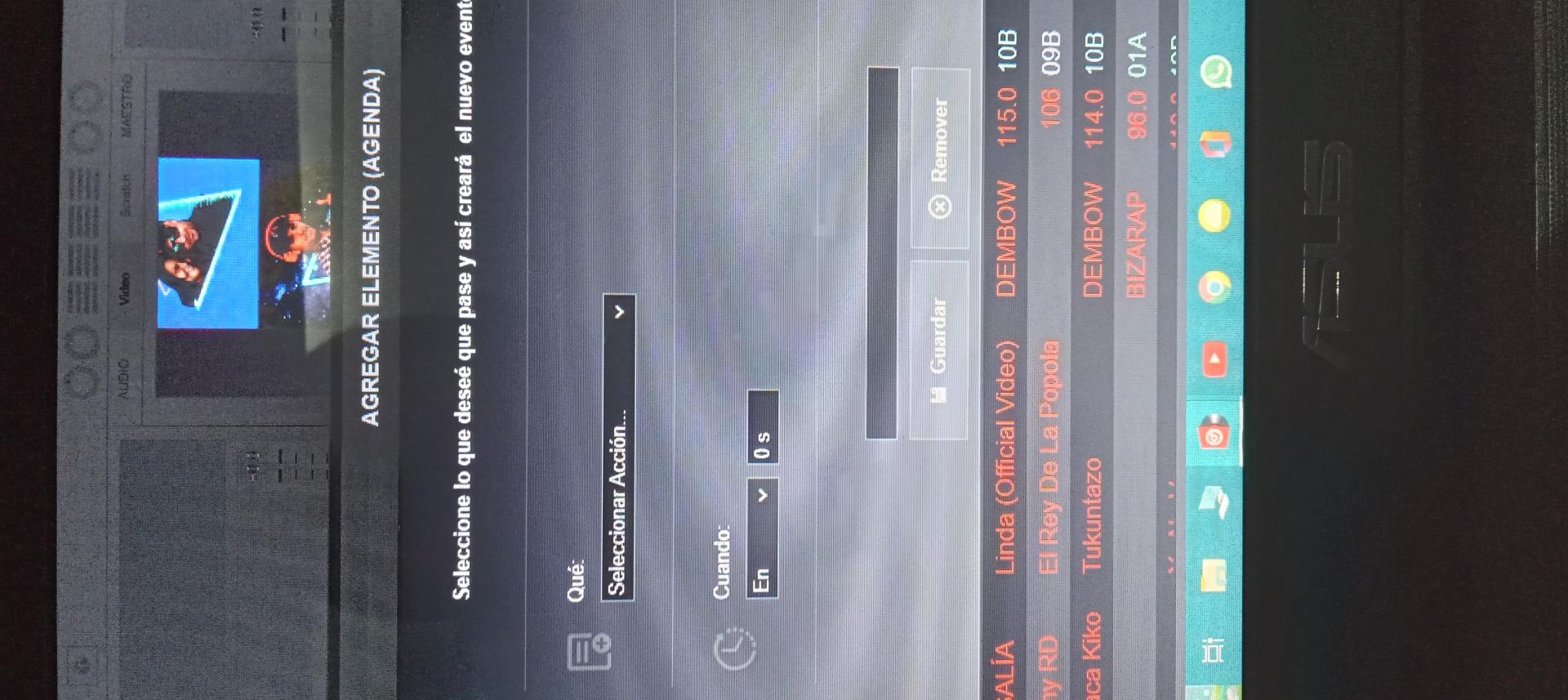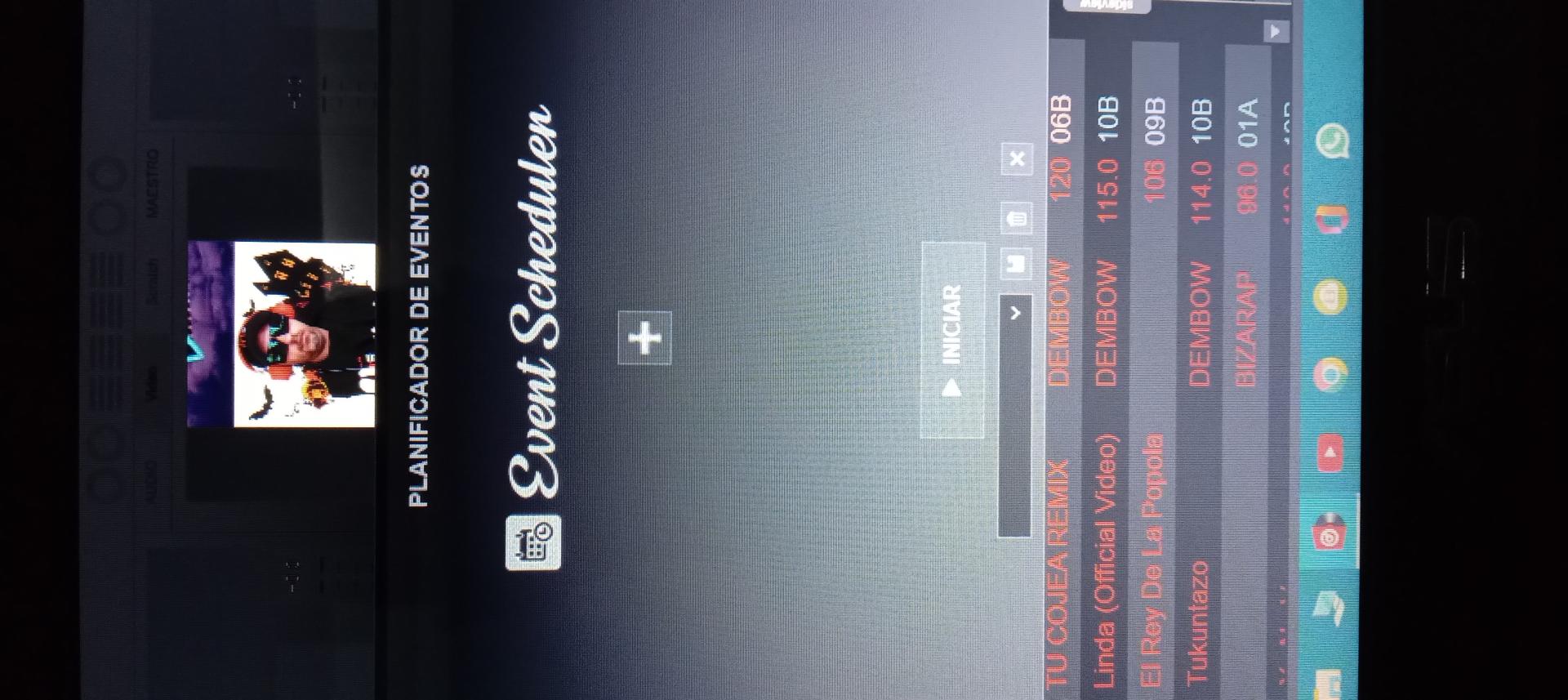 ---
发表时间 Sat 27 Aug 22 @ 2:52 pm
Could we have a kind of AUTO BEAT-GRID??
HI,
The drum sampler (KICK, KICK HARD, KICK SNARE, KICK CLAP etc.) can be used to beef-up weak sounding tracks and it works great for modern tracks.
As far as I understand it, the samples "hit" in time with the beat-grid.
I was wondering if it was technically possible to make the sample "hit" when the software detects the transient in the track?
This way, we could beef-up old disco tracks without having to snap the whole song to a grid, which can be time consuming - and sometimes it sounds worse than the natural human drumming.

Thoughts?

Lee.
---
发表时间 Wed 14 Sep 22 @ 12:27 pm
hi at all! is there in future possibility to add samples from " browser_window 'songs' " in a sampler_bank directly by a button mapped? like 'playlist_add' or 'sidelist_add'.
Why is theren't a 'sampler_add'??
thanks
---
发表时间 Thu 13 Oct 22 @ 6:09 am
mg_1978 wrote :

hi at all! is there in future possibility to add samples from " browser_window 'songs' " in a sampler_bank directly by a button mapped? like 'playlist_add' or 'sidelist_add'.
Why is theren't a 'sampler_add'??
thanks



thanks @Locodog i have solved with a script

---
发表时间 Sat 15 Oct 22 @ 3:34 pm
hey all. im playing around as usual mapping stuff.
My question is is there a way to map a sample to a button with out it being in a bank ?
my old way for the button was : sampler_bank "stretch logo"
but i would like to clean out my banks as i have over 100 pages

or is there a way to group pages for audio samples and video samples and beats and so on
---
发表时间 Wed 02 Nov 22 @ 4:07 pm