VirtualDJ是下一代DJ软件
功能的引领探索基地,
总是有领先于业界新思维!!

VirtualDJ经常在已经非常丰富的核心功能系统的基础上
新增大量新功能
令其它同类软件感到自惭形秽!!

VirtualDJ的功能是当今
数字DJ混音界的尖端水平,
她拥有令人敬佩的功能集合。

VirtualDJ 是一款杀手级软件...
尤为重要的是,其它竞争软件
根本不存在创新!!

VirtualDJ在创新方面胜过所有同类软件。
从没有其它软件可以比拟...
其它DJ软件往往只会模仿其特色之处!!

开始激发您的创造力
以创造性的科技让您的混音技术变得更好
❮
❯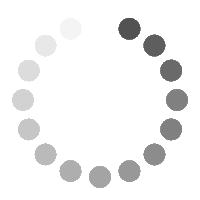 载入中...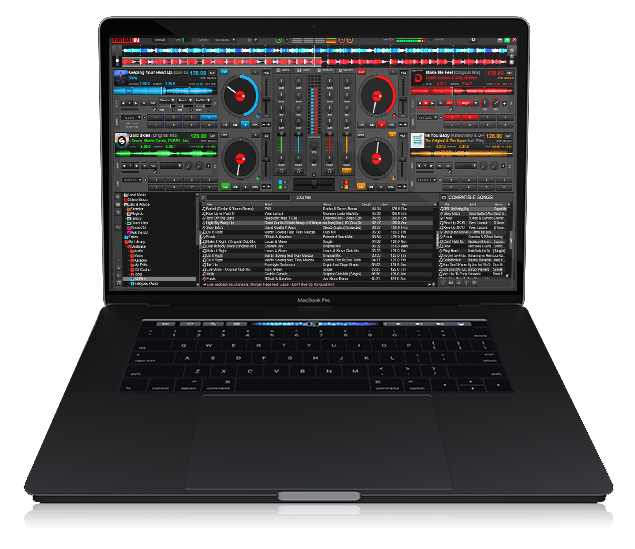 全球最受欢迎的DJ软件
VirtualDJ is by far the most used DJ software on the planet, with over 100,000,000 downloads. There's a reason why everybody starts with VirtualDJ.
功能强大,且易于使用
Packing the most advanced smart DJ technology, and intuitive features, VirtualDJ is easy to learn and master for any starter DJ. And it's free for non-professional use.
让您的控制设备
For professional DJs, by using VirtualDJ instead of the limited software that comes with your controller, you will have the most advanced technology at your fingertips and perform even better mixes.
20年的努力成为全球首屈一指的DJ软件
Without big marketing or endorsments, VirtualDJ got more than one hundred million downloads, making it by far the most used DJ software on the planet.
Ask around. Every DJ you know will say they use or have used VirtualDJ at some point.

It's a philosophy at VirtualDJ: All the money we could have invested in marketing to make our software 'seem' better we've instead, invested in research and development, in order to make our software 'be' better.


That's why all the professional press is unanimous: VirtualDJ keeps pioneering the DJ world, by inventing and introducing years before the competition, new technologies that will shape the DJing world of tomorrow.

No matter if you are a beginner or an accomplished DJ, VirtualDJ will always provide you with the latest cutting-edge features, which will help you mix better, and give you an advantage. Do yourself a favor, don't let others have better tools and mix better than you! Use the most advanced software yourself straight away, and perform the best mixes you can!



.. putting the other popular choices to shame

.. 从未有其他DJ软件可以与之媲美

.. 数字DJ的尖端功能

.. 一款杀手级软件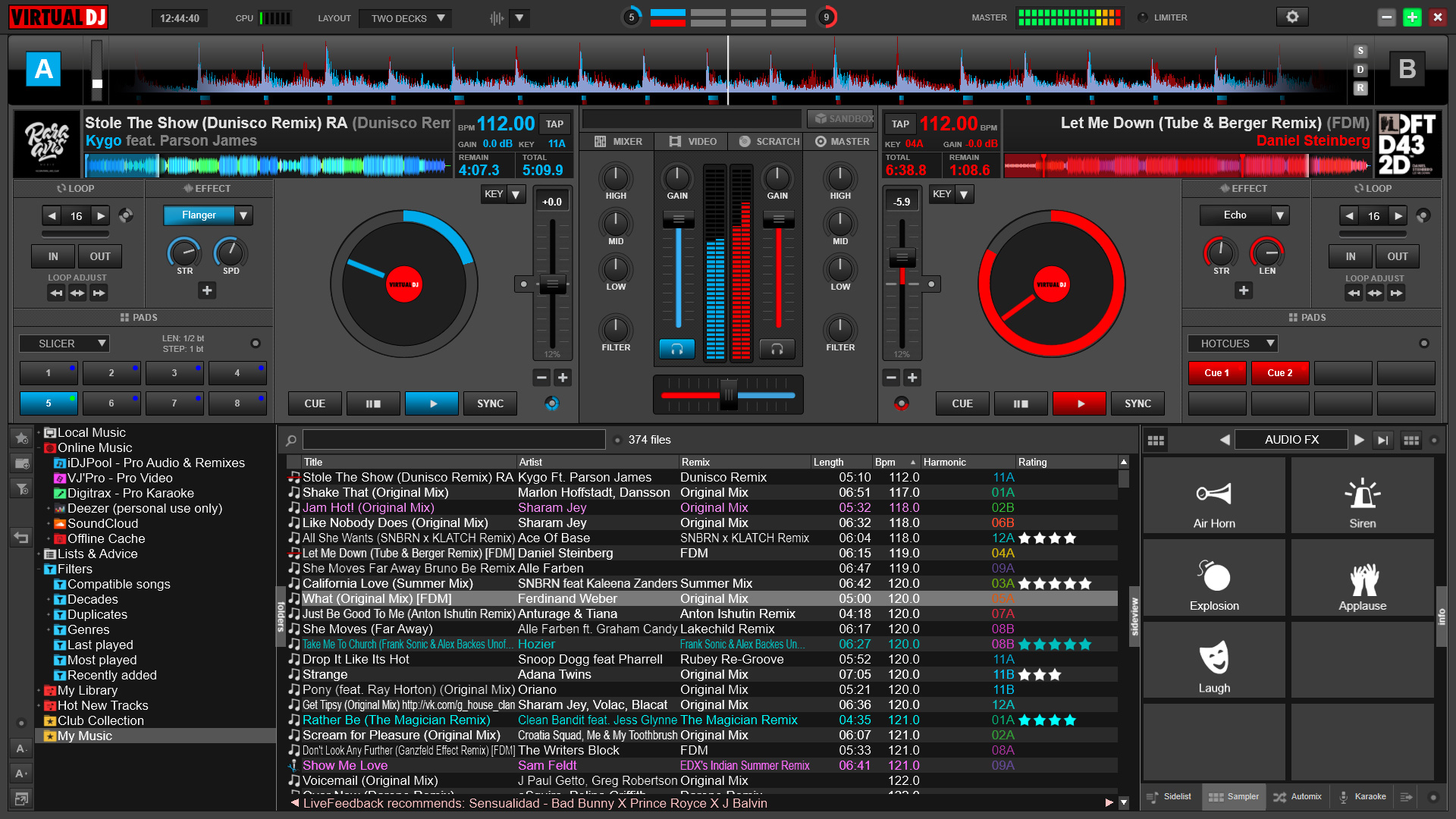 直观界面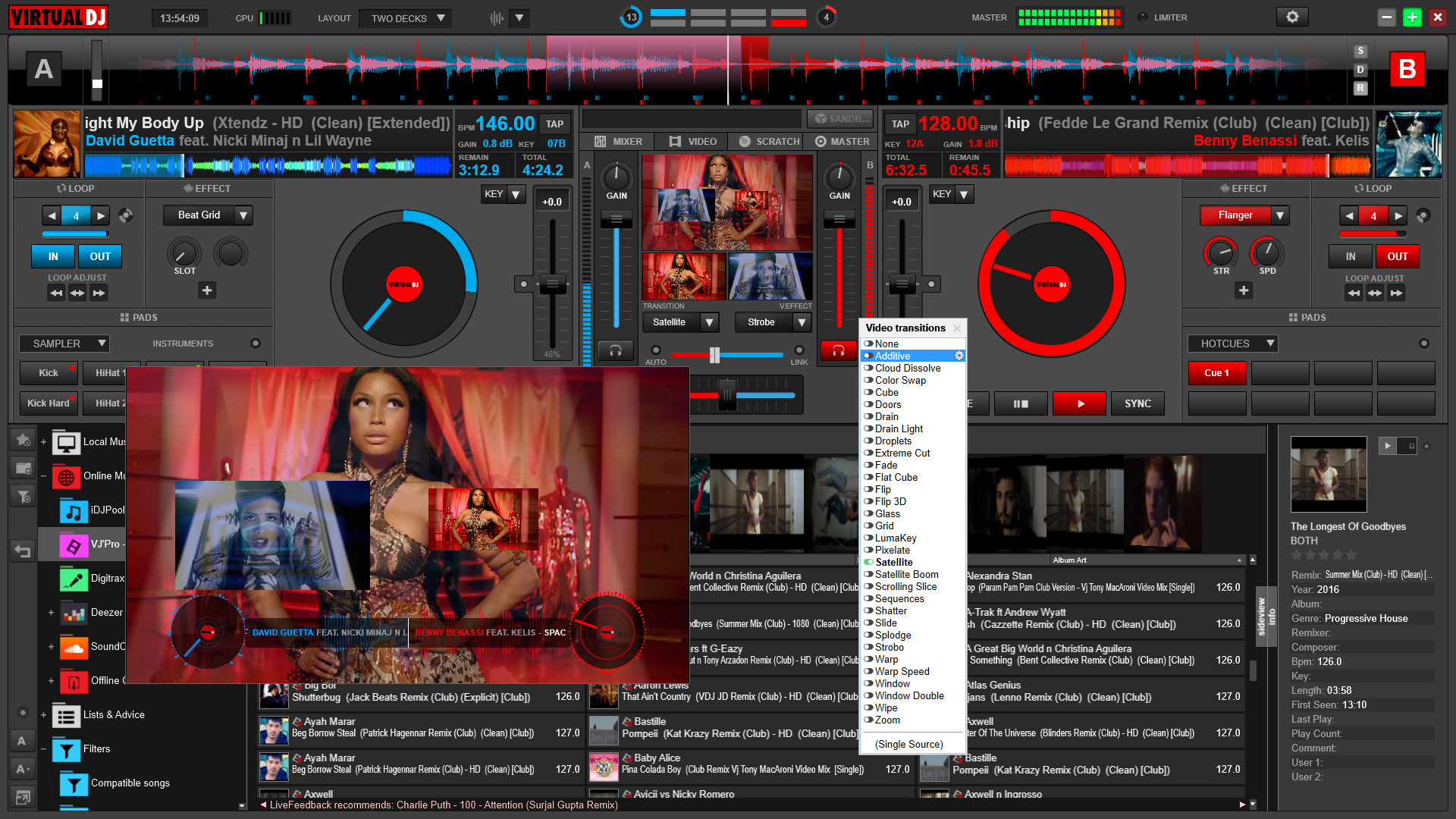 视频和卡啦OK
众多采样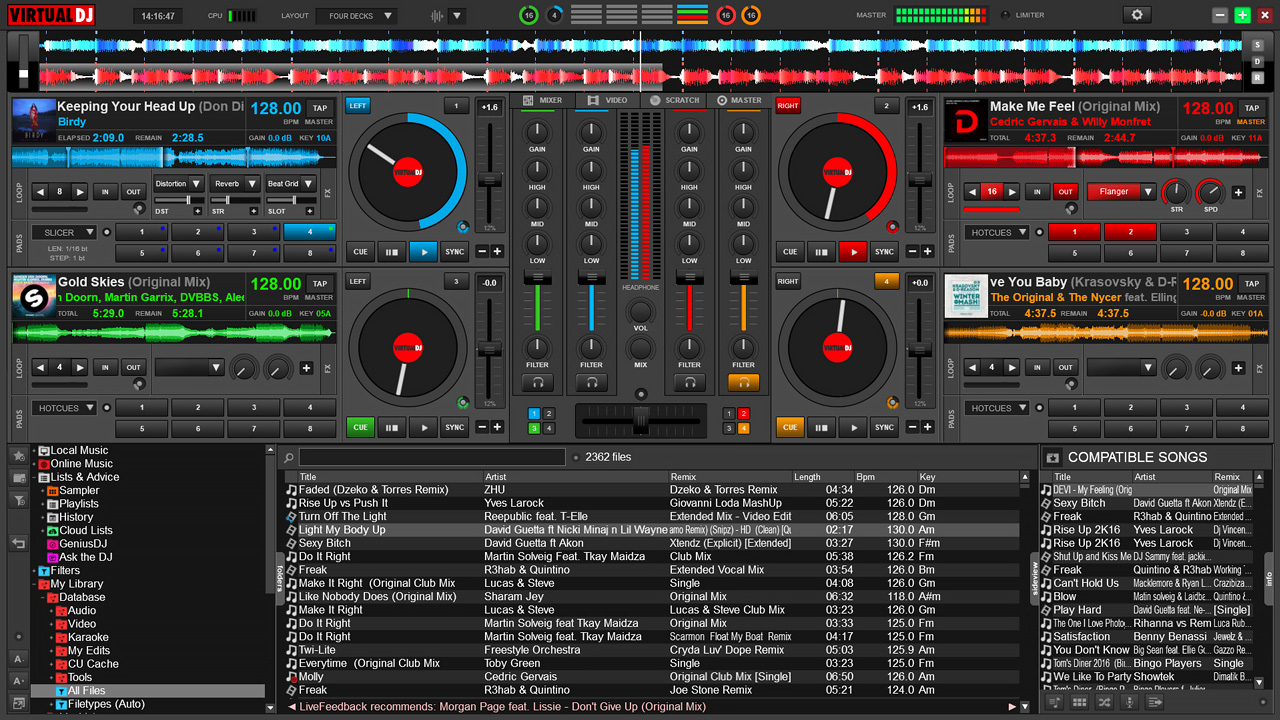 四碟盘(或者更多)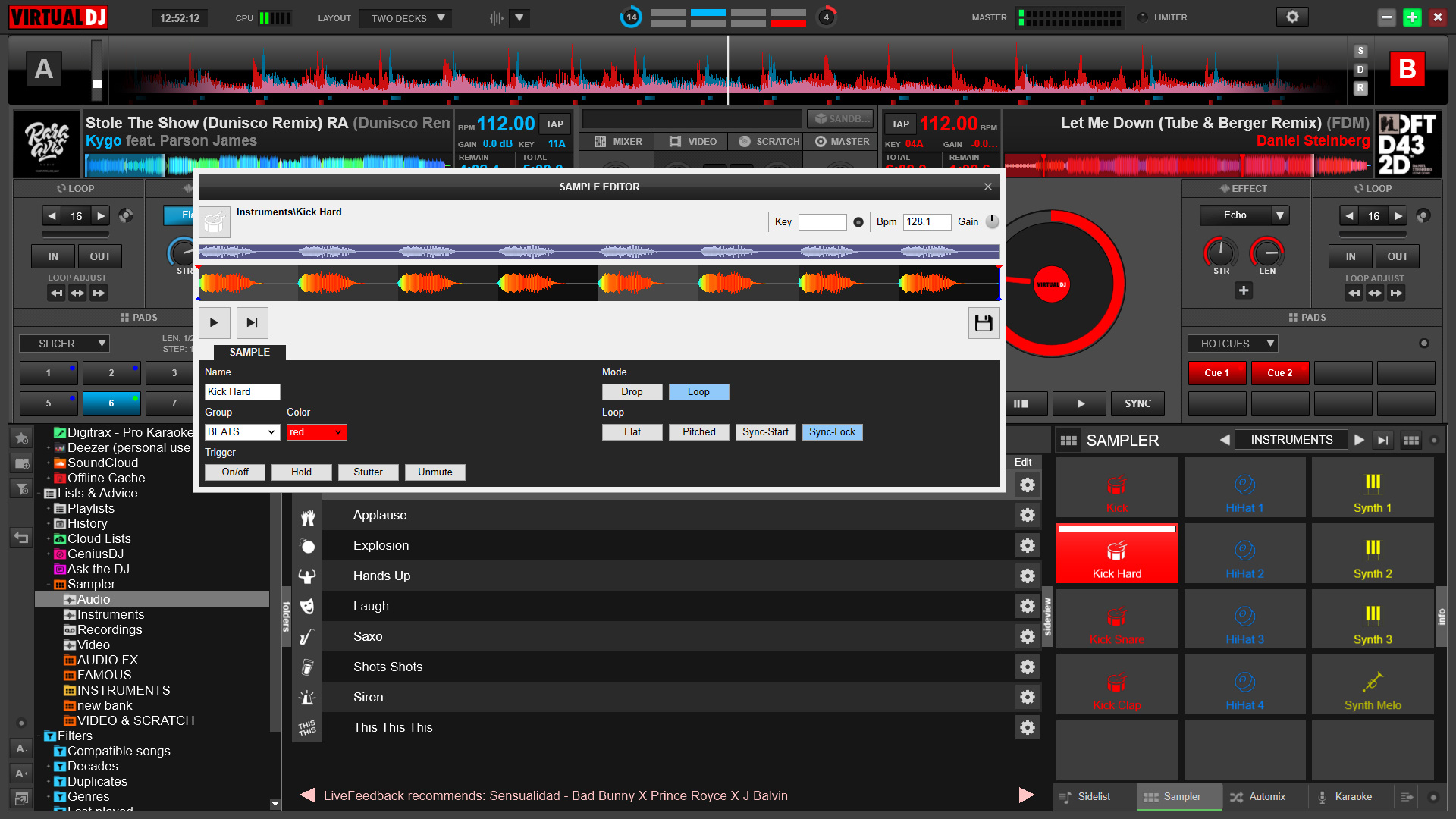 无限采样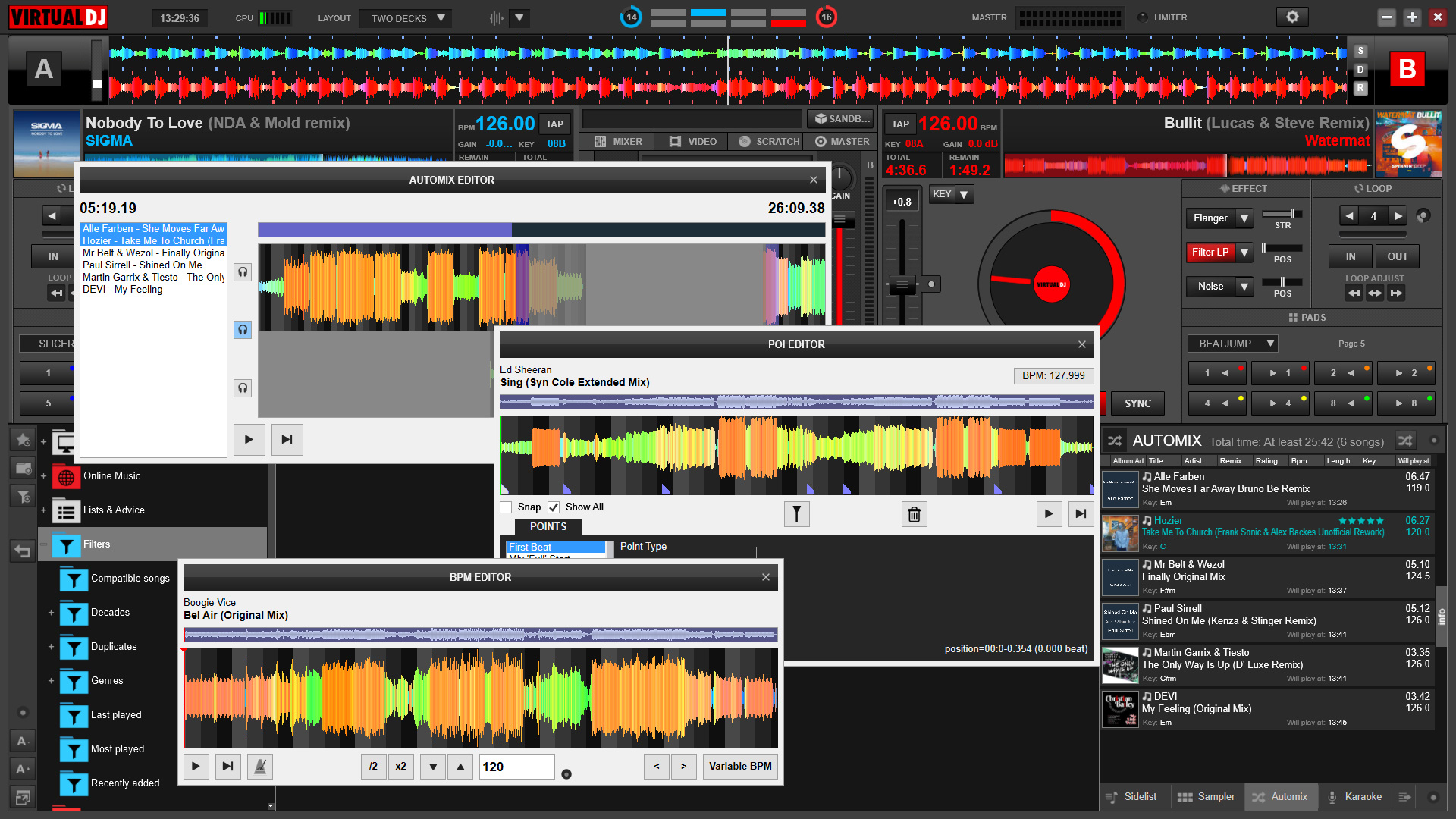 POWERFUL EDITORS

载入截图中test...
坚若磐石的性能
Independent studies show that VirtualDJ has the lowest crash-ratio in the industry! Using highly optimized, reliable, and well-tested code, VirtualDJ runs smoother and faster than any competitor's software, and can be trusted for your gigs.

请为您的DJ工作选择一个不会失望的软件平台!!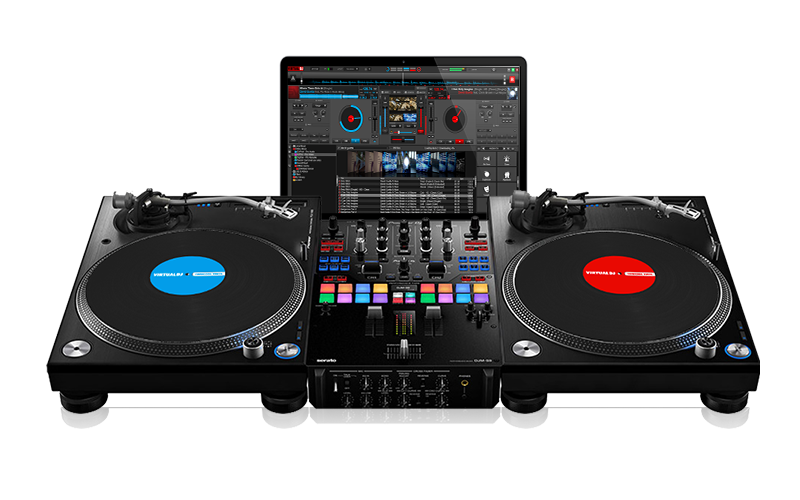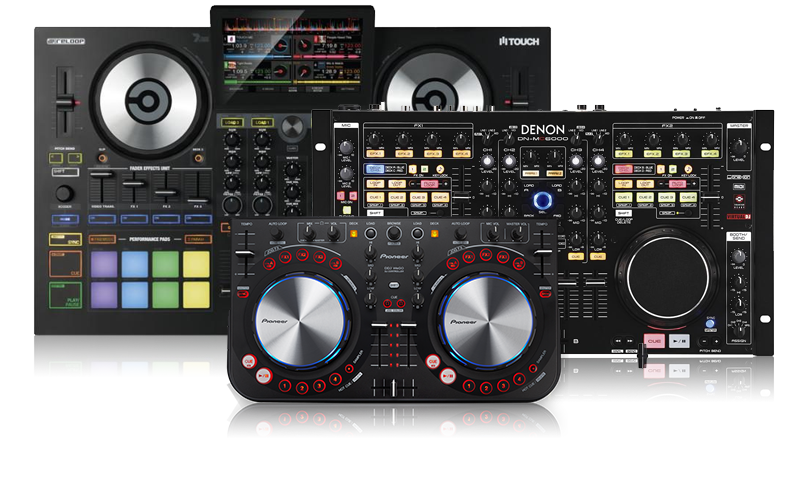 广泛的硬件支持test
VirtualDJ supports more DJ controllers and hardware than any other software. With plug & play support for over 300+ controllers, the choice of gear is all yours. From easy to use entry-level controllers to advanced club mixers, simply connect your controller and you are ready to mix. Detection and setup is automatic, and the powerful built-in mapper lets you customize everything easily to set your controller to work exactly as you want it to.

Keep your options open and your gear fully under your control with VirtualDJ!
百万级流媒体曲库
VirtualDJ lets you stream tracks from our partner catalogs directly within the software. Play anything from the millions of songs available, discover new tracks from tailored charts, and create your own playlists with ease. From mainstream to underground, everything is available right at your fingertips. All in high-quality formats.

You will always have access to the best versions and remixes intended specifically for DJ's, to karaoke and music videos, or to broader generalist catalogs like Deezer and SoundCloud. You will never run out of music to play, or be unable to fulfill a client's request.
独立DJ混音台test
VirtualDJ lets you start mixing as a DJ right away, with just your computer. To practice & learn, or prepare sets & playlists. VirtualDJ works for for every type of DJ, with or without hardware.
Library Management
Superior song library management with fast search, smart folders, playlists, and more. 以及人工智能建议、请求和网络曲库。
音视频混缩
VirtualDJ supports a multitude of audio-, video- and karaoke formats. Entertain your guests with stunning visuals, video mixing or host karaoke events.
插件和采样
Built-in professional audio- and video- effects to enhance your sound and mix. And unlimited sampler with easy control of sound and/or video loops.