Add-On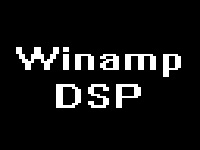 PLUS&PRO ONLY
Downloads this month: 128
Total downloads : 1 726
Popularity: 98
Rating: 3.8

A wrapper for Winamp DSP Plugins.
Compatible VirtualDJ 8 et 7.
This wrapper depends of the quality of external Winamp plugins so use at your own risk. A crash interceptor has been included in case of internal crash but may not work.
winamp
dsp
wrapper
audio
fx
effect
plugin
Date added: Sat 16 May 15 @ 8:06 am
Last update: Sat 16 May 15 @ 3:08 pm
1.0.0.3
Comments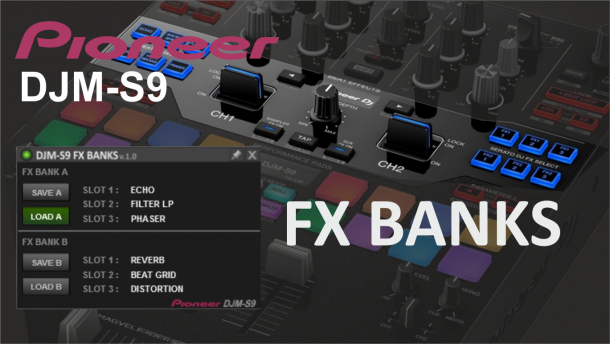 PLUS&PRO ONLY
Downloads this month: 308
Total downloads : 2 980
Popularity: 95
Rating: 3.9

Manage (load / save) the 2 FX Banks of the Pioneer DJM-S9.
Date added: Tue 10 Jan 17 @ 11:38 pm
Last update: Tue 24 Jan 17 @ 2:58 pm
1.0
Comments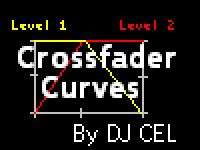 PRO ONLY
Downloads this month: 126
Total downloads : 1 377
Popularity: 15
Rating: 3.9

To define your own crossfader curves. Use SDK8 (updated version of http://www.virtualdj.com/addons/2775/Crossfader_Curves.html )
Date added: Tue 31 May 16 @ 9:49 pm
Last update: Tue 31 May 16 @ 9:58 pm
4.0
Comments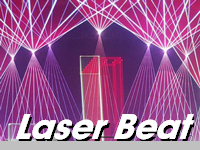 Downloads this month: 238
Total downloads : 8 006
Popularity: 0
Rating: 4.7

LaserBeat is a Sound Effect plug-in for Virtual DJ. When enabled in one or more decks, the plug-in sends BPM and audio-related information to Pangolin software such as QuickShow and BEYOND. The plug-in allows you to create precisely synchronized las
Date added: Tue 11 Oct 16 @ 4:24 am
Last update: Fri 14 Sep 18 @ 10:11 pm
1.0
Comments