Forum: VirtualDJ 8.2 Technical Support


Use this forum to report any bug, questions or comment related to the latest version of VirtualDJ 8.2.
---
Forum Guidelines
(NOTE: VirtualDJ 8.2 is continuously updated, so many older topic on this forum are most probably already fixed in the current build)
话题: Having trouble setting up an external mixer

Hi

I'm having trouble setting up my external mixer to use instead of the vdj one. I have 2 numark ndx900 cdj controllers and a numark dxm 09 and a laptop. The controllers are working fine it's just I can't get the mixer to work.
Can someone guide me through the set up?

Thanks
---
发表时间 6 days ago @ 5:05 pm

Yeah I had a scan through it, do i need to get another a sound card?
---
发表时间 6 days ago @ 7:19 pm

I suggest you take some time and read it properly, not just have a scan. You should be able to figure it out from there.

You'll need the appropriate license too, of course.
---
发表时间 6 days ago @ 10:15 pm

I have a full license so that isn't the problem. I have went through the manual and everything is plugged in. The decks themselves work fine and i also have sound I just can't get a signal or virtual dj to show my external mixer.
---
发表时间 6 days ago @ 12:26 pm

Are you using V7 or V8? Your account on the forum is showing you as a Home User. I believe you need a Pro license to use time code and an external mixer with cd decks or turntables.
---
发表时间 6 days ago @ 1:22 pm

I'm using v8.2. Full.
I don't understand what I'm doing wrong, I've followed the set up instructions but still nothing. The only sound card i can find on it is my laptop one, is this the problem? Should I have others? I thought the CD deck had one built in.
---
发表时间 6 days ago @ 3:14 pm

When I hit external mixer I get
deck 1 realtek highdefinition audio (wasapi) chan 1&2
Deck 2 realtek high definition audio (wasapi) chan 3&4 but I don't get sound out of this one unless I change it to 1&2.
Hope this makes sense.

---
发表时间 6 days ago @ 3:23 pm

You need either a mixer with a built in sound card or a separate external sound card. Your CD decks dont have sound cards built in.
---
发表时间 5 days ago @ 4:27 pm

This shows turntables but its the same with cd decks. Some new mixers have the sound card built in so an external box isn't needed. But then you have to make sure the mixer is supported by VDJ also.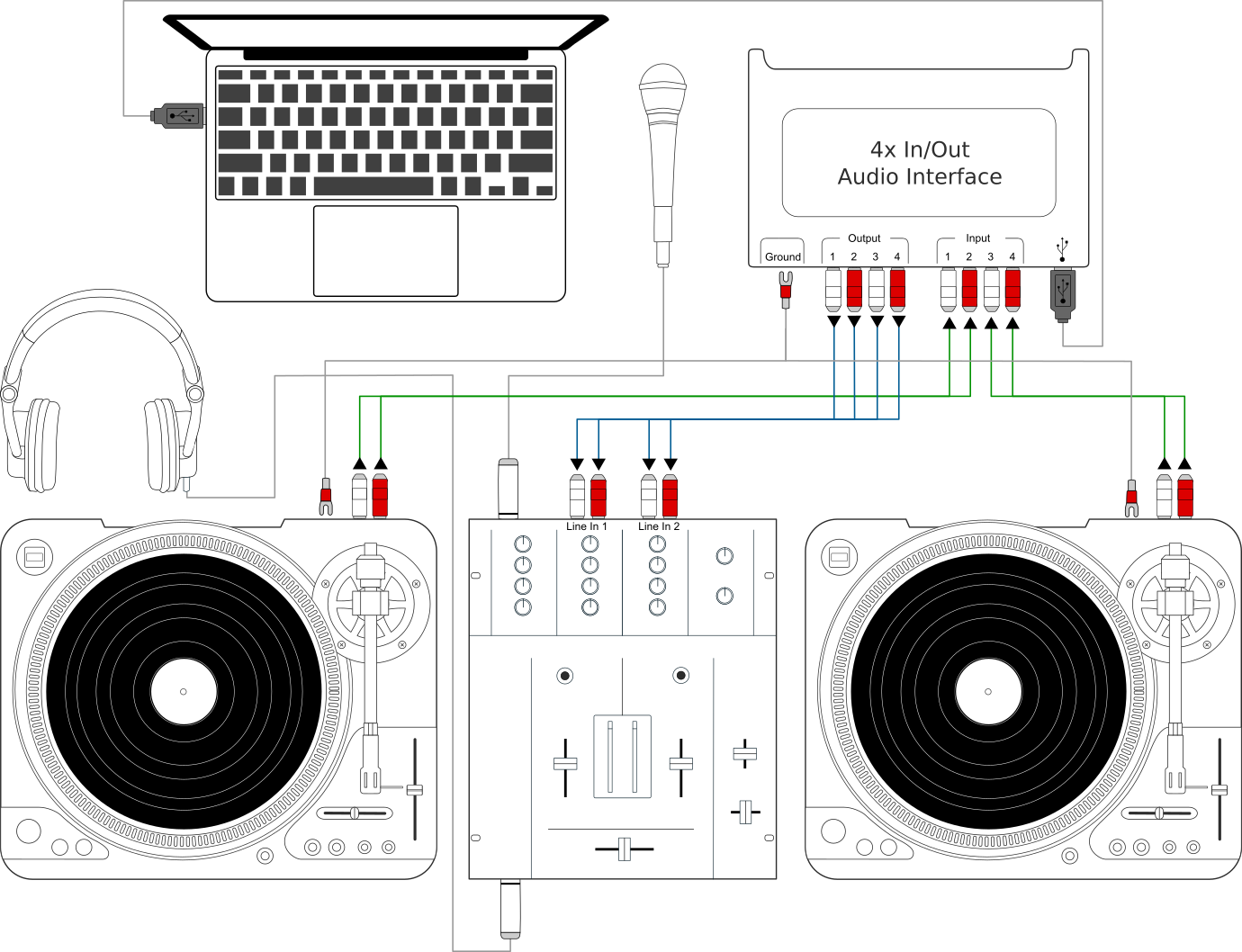 ---
发表时间 5 days ago @ 4:32 pm

Apparently my decks don't need external sound cards. They have built in audio interfaces.
www.numark.com/product/ndx9


---
发表时间 5 days ago @ 5:12 pm

If you're following all these set up instructions and you have a legit Pro Infinity, a PLUS Controller or a Subscription License and are logging into VDJ with the account you bought the license with, then everything should work properly. If not, get in touch with support and they might be able to help you more.

http://www.virtualdj.com/manuals/hardware/numark/ndx900/setup.html
---
发表时间 5 days ago @ 5:29 pm

DjKeith25 wrote :

or virtual dj to show my external mixer


VDJ won't "show your mixer" - because it's external. It doesn't have a connection to the computer, so how could VDJ possibly know what it is, or show it?

You just need to select the 'external mixer' config in VDJ and then select each of your NDXs as deck outputs.



---
发表时间 5 days ago @ 6:28 pm

If you have a pro license, why haven't you registered it here?
---
发表时间 5 days ago @ 8:36 pm